N500 billion payment threatens power supply
Power Generation Companies (GenCos) have not received payment for electricity generated since June from the Nigerian Bulk Electricity Trading Plc (NBET).
The Executive Secretary of the Association of Power Generation Companies (APGC) Dr. Joy Ogaji said this in an interview with the News Agency of Nigeria (NAN) in Abuja yesterday.
Ogaji also told NAN that GenCos were owed N500 billion for power generated from 2013, when they took over electricity generation, to December 2016.
"The GenCos debt is classified into about three categories, so when you are talking about debts, before even NBET came, market operators were owing GenCos.
"If you calculate all that debt from 2013 to December 2016, the GenCos debt was about N500 billion, this debt that we are talking about is without interest.
"Because the Power Purchase Agreement (PPA) says if they delay paying, GenCos are entitled to interest, so this amount is without interest, it does not also cover the cost for available capacity.
"You know GenCos makes capacity available, so the power that is been rejected it does not cover that one, because that one is a different cost.
"From 2017, NBET, through Federal Government's Payment Assurance Guarantee has only been paying 80 percent and there is 20 percent shortfall till date.
"And for this year, since June we have not been paid,'' Ogaji said.
On GenCos meeting their obligation on payment to gas companies, he said: "GenCos have been taking loans from the banks to be able to meet their obligations in the market and put power on the grid.
"Because when we don't generate, we are called saboteurs they will start saying that the owners of the GenCos are PDP members that is why they are not generating.
"But the government is not looking at the cost implication of putting power on the grid and you are not paying for it.
"There is no business person that will want to continue business when you are not getting anything on it and upon that you are being accused that you are a saboteur.''
Why N606bn was withdrawn from Equities Market
The Chief Executive Officer of Nigerian Stock Exchange (NSE), Mr Oscar Onyema, yesterday said foreign investors pulled out N605.54 billion from the Nigerian equities market in 2018 because of a shift to higher-yielding assets with lower risks in developed countries, coupled with the perceived political risks in the forthcoming general elections.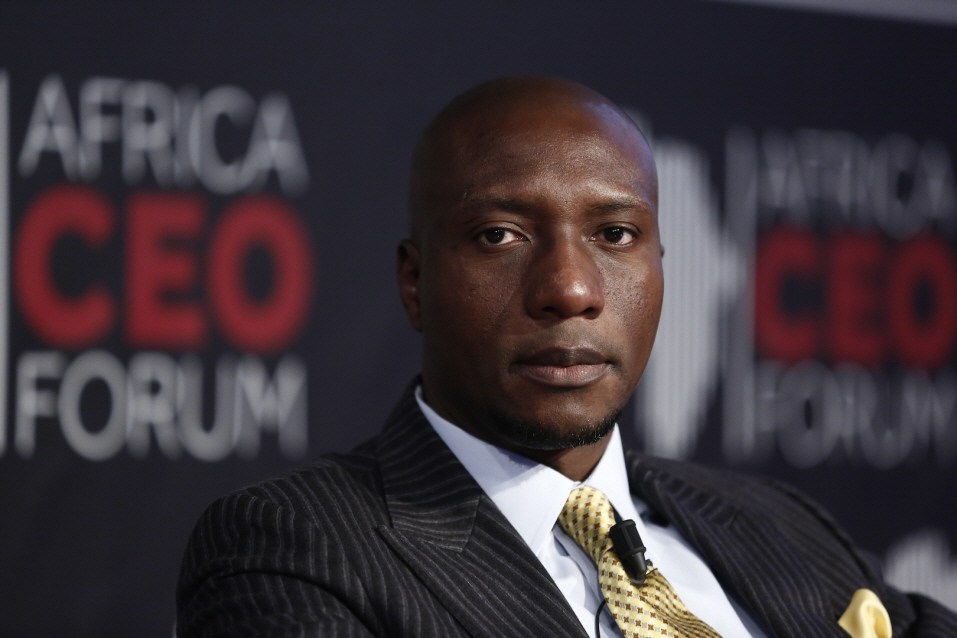 The stock market fell by 17.8 per cent in 2018 after recording a growth of 42.3 per cent in 2017.
Giving a recap of the stock market performance in 2018 and outlook for 2019 during a media briefing in Lagos, Onyema said the outflows last year was 50.53 per cent higher than the N402.26 billion repatriated by foreign investors the preceding year.
However, he said most of the foreign investors would still return considering the fact that the Nigerian market has the potential to deliver high returns.
The CEO, who said the market needs foreign investors the way retail domestic investors are needed, assured that the exchange was working on ways to deepening the participation of retail investors in the market going forward. He expressed optimism that the market will bounce back in the second half (H2) of this year.
"Domestically, we believe market sentiments in the first half (H1) of the year will be driven by uncertainty in the oil prices as well as the 2019 general elections. Accordingly, we anticipate volatility in the equities market in H1 in 2019 with enhanced stability post-elections. We believe swift approval and implementation of the 2019 budget may have a positive impact on the companies' earnings as well as consumer spending. Therefore, we anticipate a return of listings during the year with an uptick in market activity during the H2 of 2019," he said.
Speaking on the protection of domestic investors, Onyema assured that the exchange would ensure that listed companies stick to listing requirements for the benefits of shareholders.
He said the stock exchange was also working closely with listed companies to assist them to be able to comply with the listing requirements, saying that delisting by some companies should not be a cause of worry.
He said that to enhance the exchange's listing prospects, "we have strengthened our government engagement efforts on privatisation and listing of state-owned enterprises, and we expect to take advantage of opportunities within this space during the year. We also intend to maintain our collaborative efforts with public and private sector stakeholders to advocate for market-friendly policies, and cater to infrastructure financing needs as well as other capital requirements necessary for sustainable economic growth. The exchange intends to work with the private sector as well, to catalyse the listing of more companies," Onyema explained.
He disclosed that a search for an alternative asset class opposed to equities led to an increase of 11.7 per cent in the NSE fixed income market capitalisation to N10.17 trillion from N9.10 trillion in 2017.
Turnover, he said, also increased by 22.34 per cent in 2018, compared to 2017.
Onyema added that the NSE's Exchange Traded Fund(ETF) market witnessed reduced activity on the back of reduced risk appetite in the market.
"The best performing ETF was the Stanbic Pension ETF as it returned 16.37 per cent, indicative of the effect of the recently implemented multi-fund structure for pension fund administrators," he said.
Looking ahead, Onyema said, the exchange was working on the final stages of the demutualisation process since the bill has been signed into law and assented to by President Muhammadu Buhari.