Google celebrates Christy Essien-Igbokwe's 58th posthumous birthday with a Doodle
A Google Doodle is a special, temporary alteration of the logo on Google's homepages that commemorates holidays, events, achievements and people.
"Born in Akwa Ibom state on this day in 1960, Christy Essien-Igbokwe was an actress and singer known as "Nigeria's Lady of Songs."
"Fluent in her native language of Ibibo, Essien-Igbokwe also spoke and sang in English, Yoruba, and Igbo giving her music a broad appeal across cultural and tribal lines.
"Among her many popular releases, the inspirational record "Seun Rere" became a rallying cry within Nigeria," Google said.
Google said that she once recalled saying that her childhood was very challenging, she used to have a brother who was a soldier then and was always on transfer owing to the nature of his job.
It said Essien-Igbokwe was orphaned very early and her love of music inspired her to persevere.
"I didn't know I could sing until I found myself doing so", the great artist recalled of her experience being caught up in the spirit of music. I was like an abandoned child, my condition made me discover myself," she was quoted as saying.
Google said that from humble beginnings to singing in clubs, she landed an appearance on a televised talent show, which led to a role on the popular TV show 'The New Masquerade'.
"Essien-Igbokwe released her first record, Freedom, at age 17 and never looked back. Her 1981 album Ever Liked My Person became a smash hit. In 1987 the Akwa-Ibom artist recorded a song, "Akwa Ibom Mmi," which became an anthem of pride for those sharing her heritage.
"Using her fame to highlight social issues, she appeared in the Hollywood films Flesh and Blood and Scars of Womanhood, which addressed the abuse of women and children.
"In 1981 Essien-Igbokwe helped establish the Performing Musicians Association of Nigeria with renowned artists such as King Sunny Adé and Sonny Okosun, becoming the organization's first female president in 1996.
"She was also a staunch supporter and advocate for the Performing and Mechanical Rights Society, often donating her own royalties to health and education programmes benefiting women and children as well as the handicapped," it said.
Google said that using the same music that uplifted her to uplift her people, Essien-Igbokwe would go on to perform at 2009's Inspire Africa Benefit Concert and received many awards in her lifetime in recognition of her contributions as an artist and humanitarian.
Essien-Igbokwe, a Member of the Order of the Federal Republic (MFR), died in Lagos on June 30, and was buried Sept. 10, 2011.
Happy Birthday, Christy Essien-Igbokwe!
(NAN)
Eurasia Group: Buhari to win by 60%
Going by the February 7 report of New York-based global research and political risk solutions firm Eurasia Group, President Muhammadu Buhari will win Saturday's election by 60 percent.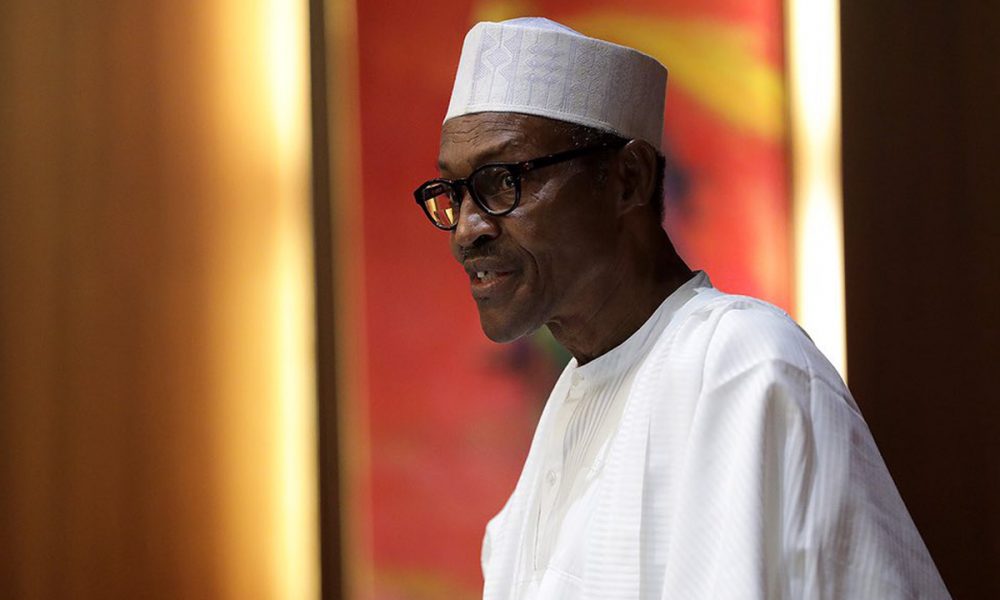 The group, which undertakes investment partnerships, consultancy, and risk advisory responsibilities in about 100 countries, said the odds against Buhari's main challenger, Atiku Abubakar of the Peoples Democratic Party (PDP), have positioned the incumbent to retain his seat.
It identified the odds as the divided support being enjoyed by the former vice president from key elements in the rival party.
Such elements, according to the Eurasia Group, would rather exert their energies and resources on the battle to retain their seats in their various constituencies.
The group listed such actors as the governors in the PDP-controlled states and the Director-General of the Atiku Presidential Campaign Organisation, Senator Bukola Saraki, who is battling to retain his seat in the upper chamber as the representative of the Kwara Central Senatorial Zone.
The report said: "As we have previously noted, key actors in Atiku's camp – including his campaign's Director -General Bukola Saraki, key powerbroker Governor Nyesom Wike of the oil-rich Rivers State, and Southeast governors from his PDP – had been disengaged from his election campaign.
"Wike was annoyed by Atiku's failure to consult him on key decisions, Saraki remains distracted by a tough Senate reelection battle in Kwara State, and the Southeast governors are hampered by many conflicting motivations, including their own lack of political clout (which makes them reluctant to overtly challenge the federal government) and their wariness of Atiku's running mate Peter Obi, a former governor of the southeastern Anambra State who they view as a political outsider.
"The lack of enthusiasm on the part of some PDP governors is a problem for Atiku because these officials control significant discretionary funds at the state level (known as "security votes") that are easier to access without triggering graft concerns.
"They can also leverage strong relationships with security, judicial, and election officers in their respective states. Governors are thus critical to mobilizing voter turnout on Election Day.
"With 23 in office compared to the PDP's 12, the APC already has an edge; unmotivated PDP governors will only reinforce that advantage by making it harder for the opposition to mobilize and sustain voter support on Election Day."
Two APC governors, Aminu Tambuwal (Sokoto) and Benue State counterpart Samuel Ortom, defected to the PDP last year. But the governors are battling to win their states for their new parties.
On the edge the incumbent has over Atiku, the Eurasia Group said President Buhari's All Progressives Congress (APC) has a widespread political structure to boost voter mobilization and solidify Buhari's advantage.
The group noted that the heightened anxiety triggered by the suspension of Chief Justice of Nigeria (CJN) Justice Walter Onnoghen by President Buhari was not enough to turn the table against the incumbent.
CJN Onnoghen was suspended by the President on January 25 following allegations on false declaration of assets against him by the Code of Conduct Bureau (CCB). The CCB has since charged the CJN before the Code of Conduct Tribunal (CCT).
Justice Onnoghen is expected to submit his response to the charges against him to the National Judicial Council (NJC) today.
The group ruled out the possibility of protests against Buhari's victory.
It said: "These trends support our view that widespread violence is unlikely following the 16 February vote. We have repeatedly argued that Atiku's voters do not match Buhari's in passion and are unlikely to risk their lives on the streets for him.
"Though Buhari's decision to suspend the Chief Justice triggered widespread criticism and stoked passions (along with fears about a more Buhari second term), many voters blame the judiciary for not moving quickly to force CJN Onnoghen's resignation after he admitted he had violated rules regarding declaration of assets.
Thus should Atiku lose, as we expect, there will be few motivated stakeholders to encourage or instigate serious violence. Instead, we expect PDP governors to quickly turn their attention to fighting to retain their own jobs in the state elections on March 2."