ArtX: A tale of how Lagos housed Africa's largest Art Exhibition
ArtX: When Lagos housed one of the largest Art Exhibition in Africa and it was artistic. Enjoy the read.
Days have gone by and the beautiful memories of art, conversations, meet-ups, body languages as well as lectures during ArtX 2018 remains pleasurable. My experience balanced all activities outlined above and more. Importantly, the event held from November 2 – 4 at Civic Center, Lagos.
I chose to visit on Saturday, 3rd November 2018 which meant that I traveled from outside the state on a Friday and return on a Sunday. For every 'good unplanned factor', I got to Lagos by 1 am Saturday morning. Yet, my exhibition started taking its shape from the relative silence, brightening, and cleanliness of Berger Park, to the artistic contents of the wall across the roads that I plied. Busy, crowdy and noisy Lagos gave way to my first hall of the art showroom. It was a tired day but amazing one.
Artmazon: Where African art lovers meet art, artists and nature
Because sleep is a form and a source of art, it was relieving moments that gave strength. This strength fueled my zeal for the reason that I came into Lagos, ArtX. By 12 pm I was walking the hallways of Civic Centre, lined with pieces of works from galleries. Some works were hanging, laid down, televised and even shown on 3D cameras. Everywhere I turned, reminds me of how creative human minds can exceed.
Though the exhibition timed 10 am I was still an early bird and by 5.30 pm when I took my leave, people were still coming in, in their numbers. My most priced moment was seeing "Tutu", an artwork by Nigeria's best-known modern artist, Ben Enwonwu, painted in 1974. It was a welcoming showpiece. Enwonwu painted three versions of the portrait. One is in a private collection in Lagos, while Peppiatt is hunting the third in Washington.
Enwonwu's 'Adetutu' breaks record, sells for more than N500 million
Music brought me back to reality and Yinka Shonibare's was my next stop. Using African craft to tell a European story is rare and Yinka did not disappoint. With 18 stands representing different foreign and African art galleries, an art lover, wouldn't get enough of the works displayed.
Children were not left out as I witnessed the attentiveness that a group of them gave their tour guide/instructor. They murmured words at some works, asked questions on some while they merely enjoyed the pleasant view that many others had to offer. A particular child with her mum kept asking about a piece of work while her mum patiently dished out the basic content of the piece in words that the little admirer can understand. Such a sight to see.
After a walk around, I dropped by the restaurant place to grab a snack and drink but importantly meet new people. I met an interesting lady who is a doctor and a documentary photographer. We conversed on how just a few people get to have the same career and passion. We shared our insight on the day's event and we took professional pictures.
Wealth insights from Nigeria's largest private art collector, Yemisi Shyllon
An art lecture organised by the event on Contemporary Art was next. The guest, an Art Critic Writer, and an Art Professor shared from their wealth of knowledge on how the media is unprepared for an Art Specific Reporting and the quality of university education. Both, as was discussed, affect the way Nigerians absorb and perceive the concept and quality of Art. They recommended that art should be projected just as much as other sectors like fashion, gets massive attention.
They touched on the scarcity of female art journalist, child art specialty, art academic protégé, art and science, old and new art reviewers, art and politics, art publicity; art, Biafra and Nigeria, art as a continuum for humanity and much more.
In all, I will remember ArtX 2018 for telling an Art Story in Lagos.
Eurasia Group: Buhari to win by 60%
Going by the February 7 report of New York-based global research and political risk solutions firm Eurasia Group, President Muhammadu Buhari will win Saturday's election by 60 percent.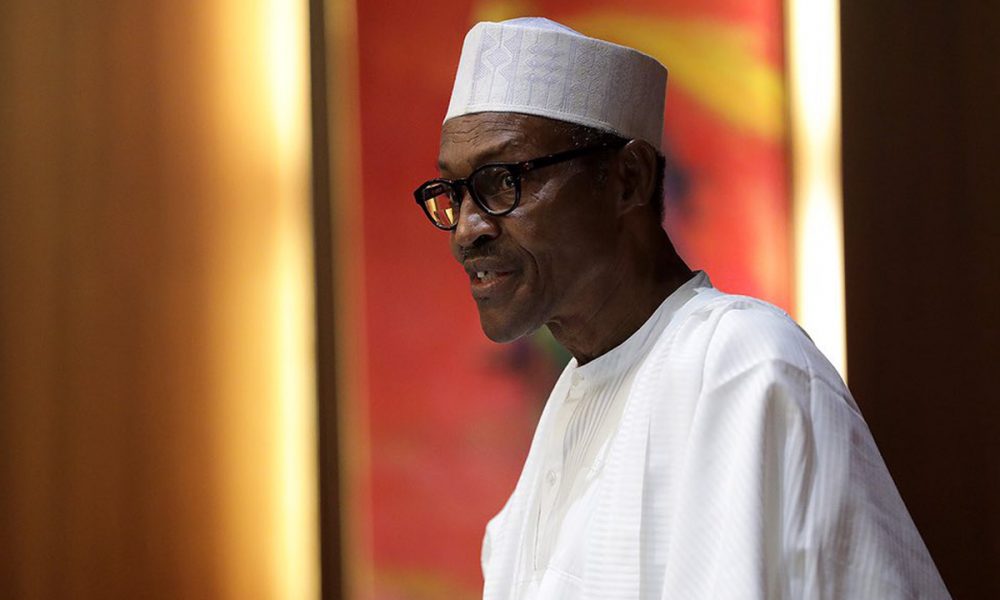 The group, which undertakes investment partnerships, consultancy, and risk advisory responsibilities in about 100 countries, said the odds against Buhari's main challenger, Atiku Abubakar of the Peoples Democratic Party (PDP), have positioned the incumbent to retain his seat.
It identified the odds as the divided support being enjoyed by the former vice president from key elements in the rival party.
Such elements, according to the Eurasia Group, would rather exert their energies and resources on the battle to retain their seats in their various constituencies.
The group listed such actors as the governors in the PDP-controlled states and the Director-General of the Atiku Presidential Campaign Organisation, Senator Bukola Saraki, who is battling to retain his seat in the upper chamber as the representative of the Kwara Central Senatorial Zone.
The report said: "As we have previously noted, key actors in Atiku's camp – including his campaign's Director -General Bukola Saraki, key powerbroker Governor Nyesom Wike of the oil-rich Rivers State, and Southeast governors from his PDP – had been disengaged from his election campaign.
"Wike was annoyed by Atiku's failure to consult him on key decisions, Saraki remains distracted by a tough Senate reelection battle in Kwara State, and the Southeast governors are hampered by many conflicting motivations, including their own lack of political clout (which makes them reluctant to overtly challenge the federal government) and their wariness of Atiku's running mate Peter Obi, a former governor of the southeastern Anambra State who they view as a political outsider.
"The lack of enthusiasm on the part of some PDP governors is a problem for Atiku because these officials control significant discretionary funds at the state level (known as "security votes") that are easier to access without triggering graft concerns.
"They can also leverage strong relationships with security, judicial, and election officers in their respective states. Governors are thus critical to mobilizing voter turnout on Election Day.
"With 23 in office compared to the PDP's 12, the APC already has an edge; unmotivated PDP governors will only reinforce that advantage by making it harder for the opposition to mobilize and sustain voter support on Election Day."
Two APC governors, Aminu Tambuwal (Sokoto) and Benue State counterpart Samuel Ortom, defected to the PDP last year. But the governors are battling to win their states for their new parties.
On the edge the incumbent has over Atiku, the Eurasia Group said President Buhari's All Progressives Congress (APC) has a widespread political structure to boost voter mobilization and solidify Buhari's advantage.
The group noted that the heightened anxiety triggered by the suspension of Chief Justice of Nigeria (CJN) Justice Walter Onnoghen by President Buhari was not enough to turn the table against the incumbent.
CJN Onnoghen was suspended by the President on January 25 following allegations on false declaration of assets against him by the Code of Conduct Bureau (CCB). The CCB has since charged the CJN before the Code of Conduct Tribunal (CCT).
Justice Onnoghen is expected to submit his response to the charges against him to the National Judicial Council (NJC) today.
The group ruled out the possibility of protests against Buhari's victory.
It said: "These trends support our view that widespread violence is unlikely following the 16 February vote. We have repeatedly argued that Atiku's voters do not match Buhari's in passion and are unlikely to risk their lives on the streets for him.
"Though Buhari's decision to suspend the Chief Justice triggered widespread criticism and stoked passions (along with fears about a more Buhari second term), many voters blame the judiciary for not moving quickly to force CJN Onnoghen's resignation after he admitted he had violated rules regarding declaration of assets.
Thus should Atiku lose, as we expect, there will be few motivated stakeholders to encourage or instigate serious violence. Instead, we expect PDP governors to quickly turn their attention to fighting to retain their own jobs in the state elections on March 2."