Amina Mohammed, three other Nigerian women made 2018 "100 Women" list
Amina Mohammed, United Nations Deputy Secretary-General and three other Nigerian women made the 2018 BBC '100 women' list.
She appeared alongside social entrepreneur/activist, Abisoye Ajayi-Akinfolarin, a lawyer, Bola Tinubu and award-winning blogger and author, Chidera Eggerue.
The BBC list celebrates inspiring and influential women who have used their positions to spark actions in the review year.
The News Agency of Nigeria (NAN) reports that in 2017, only two Nigerian women – singer, Tiwa Savage, and tech prodigy, Anne-Marie Imafidon – made the list.
This year, the list featured women around the world between the ages of 15 and 94 from more than 60 countries; including Messrs Mohammed, Ajayi-Akinfolarin, Tinubu and Eggerue from Nigeria.
57-year-old Ms. Mohammed, who is vocal about women's empowerment and gender equality, told BBC that females should not be 'grateful' for opportunities given them.
"What I want to do is not apologise for being a girl and not to see it as something that is added on… or that we should be grateful for being at the table," she said.
Speaking on Ms. Ajayi-Akinfolarin, BBC wrote, "Abisoye is the founder of GirlsCoding, an NGO that teaches girls how to code, design and build websites that help solve problems in their communities."
The 33-year-old tech entrepreneur, who was recently named one of CNN's ten heroes of 2018, is a women's rights activist fighting to balance the gender gap in science and technology.
Meanwhile, the BBC honoured the 51-year-old Ms. Tinubu for her work in corporate law, especially in establishing the first free children's helpline in Nigeria.
Also, Ms. Eggerue, 27, is a best-selling author and blogger at Slumflower and has been featured in many publications including British Vogue, Elle Uk, The NewYork Times.
NAN reports that Chelsea Clinton, vice-chair of the Clinton Foundation, and Senegalese-born Fatma Samoura, first female FIFA secretary general, were also included in the list.
(NAN)
Eurasia Group: Buhari to win by 60%
Going by the February 7 report of New York-based global research and political risk solutions firm Eurasia Group, President Muhammadu Buhari will win Saturday's election by 60 percent.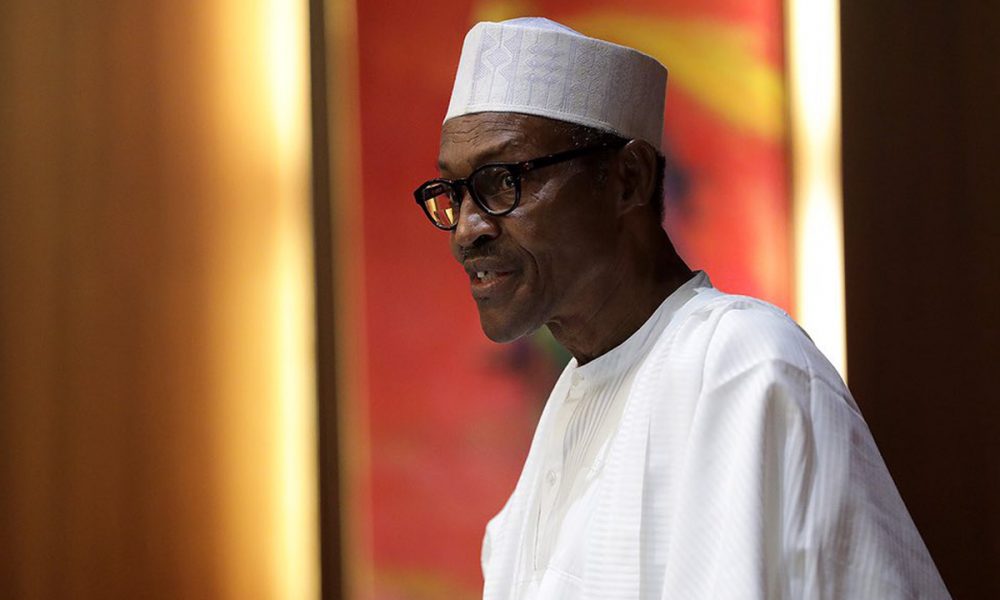 The group, which undertakes investment partnerships, consultancy, and risk advisory responsibilities in about 100 countries, said the odds against Buhari's main challenger, Atiku Abubakar of the Peoples Democratic Party (PDP), have positioned the incumbent to retain his seat.
It identified the odds as the divided support being enjoyed by the former vice president from key elements in the rival party.
Such elements, according to the Eurasia Group, would rather exert their energies and resources on the battle to retain their seats in their various constituencies.
The group listed such actors as the governors in the PDP-controlled states and the Director-General of the Atiku Presidential Campaign Organisation, Senator Bukola Saraki, who is battling to retain his seat in the upper chamber as the representative of the Kwara Central Senatorial Zone.
The report said: "As we have previously noted, key actors in Atiku's camp – including his campaign's Director -General Bukola Saraki, key powerbroker Governor Nyesom Wike of the oil-rich Rivers State, and Southeast governors from his PDP – had been disengaged from his election campaign.
"Wike was annoyed by Atiku's failure to consult him on key decisions, Saraki remains distracted by a tough Senate reelection battle in Kwara State, and the Southeast governors are hampered by many conflicting motivations, including their own lack of political clout (which makes them reluctant to overtly challenge the federal government) and their wariness of Atiku's running mate Peter Obi, a former governor of the southeastern Anambra State who they view as a political outsider.
"The lack of enthusiasm on the part of some PDP governors is a problem for Atiku because these officials control significant discretionary funds at the state level (known as "security votes") that are easier to access without triggering graft concerns.
"They can also leverage strong relationships with security, judicial, and election officers in their respective states. Governors are thus critical to mobilizing voter turnout on Election Day.
"With 23 in office compared to the PDP's 12, the APC already has an edge; unmotivated PDP governors will only reinforce that advantage by making it harder for the opposition to mobilize and sustain voter support on Election Day."
Two APC governors, Aminu Tambuwal (Sokoto) and Benue State counterpart Samuel Ortom, defected to the PDP last year. But the governors are battling to win their states for their new parties.
On the edge the incumbent has over Atiku, the Eurasia Group said President Buhari's All Progressives Congress (APC) has a widespread political structure to boost voter mobilization and solidify Buhari's advantage.
The group noted that the heightened anxiety triggered by the suspension of Chief Justice of Nigeria (CJN) Justice Walter Onnoghen by President Buhari was not enough to turn the table against the incumbent.
CJN Onnoghen was suspended by the President on January 25 following allegations on false declaration of assets against him by the Code of Conduct Bureau (CCB). The CCB has since charged the CJN before the Code of Conduct Tribunal (CCT).
Justice Onnoghen is expected to submit his response to the charges against him to the National Judicial Council (NJC) today.
The group ruled out the possibility of protests against Buhari's victory.
It said: "These trends support our view that widespread violence is unlikely following the 16 February vote. We have repeatedly argued that Atiku's voters do not match Buhari's in passion and are unlikely to risk their lives on the streets for him.
"Though Buhari's decision to suspend the Chief Justice triggered widespread criticism and stoked passions (along with fears about a more Buhari second term), many voters blame the judiciary for not moving quickly to force CJN Onnoghen's resignation after he admitted he had violated rules regarding declaration of assets.
Thus should Atiku lose, as we expect, there will be few motivated stakeholders to encourage or instigate serious violence. Instead, we expect PDP governors to quickly turn their attention to fighting to retain their own jobs in the state elections on March 2."