NBA President in fight to save his job
Nigerian Bar Association (NBA) President Paul Usoro has said he would not resign his position despite the pending fraud case against him. The EFCC, last week, filed an alleged N1.4 billion fraud charge against Usoro before the Federal High Court in Lagos.
It was announced that Usoro will be arraigned today. But, addressing reporters in Abuja at the weekend, the NBA president said he would remain in office despite an attempt to force him to quit.
Usoro, who said he was presenting the communique of the just held NBA National Executive Committee (NBA) meeting, assured that he would attend court today when the case against him is fixed for the hearing.
Saying he has not been served with the charge, the NBA President added that he was not comfortable about the leakage of the charge against him to the media.
Usoro, who addressed the news conference alone, did not dispute the existence of the charge against him. He said he is innocent and that the case is intended to force him out of office.
The NBA president, in a reaction to the question whether he will resign in view of the charge against him, said: "I will not resign. No, I am not in doubt that a charge has been filed against me. I only said, in my earlier statement, that I have not been served with the charge. I do not doubt the existence of the charge.
"This matter was presented before the National Executive Committee (NEC) of the NBA and we had a very successful meeting. And nobody raised the issue as regards whether I should leave.
"I have already made it quite clear if you have read my statement on what my position is as far as this matter is concerned. The National Executive Committee adopted that my address, as far as that matter is concerned, and they believed that that matter is rested.
"You see, I have seen it happened a number of times, and I believe all of you have also seen it happened, that some of these incidents are hyped up simply to drive people out of office. You are aware of that. And this has happened, not once, not twice.
"We have seen it happened in the case of the Senate President (Bukola Saraki). Ultimately, what happened? The Senate President was absolved of any criminality. What would have happened assuming the Senate President had resigned?
"We have also seen it happened and somebody was hounded that way, and he resigned. And at the end, he was found not to have done it. It is also very possible that in this particular instance, that was what the people wanted and that was why that was that hype. All of you are aware of it that there were plenty of leakages in regard to this matter, just before the NEC meeting.
"I am personally convinced that the reason why there was so much of the leakage was to instigate NEC possibly to get me out of office. Well, that did not succeed. So, we went to NEC and I presented the things that we want to do as the national officers are concerned.
The Economic and Financial Crimes Commission, EFCC, Lagos Zonal office, on Tuesday, March 12, 2019, arraigned Ecobank Plc before Justice Saliu Seidu of the Federal High Court sitting in Ikoyi, Lagos on a five-count charge bordering on conversion of funds to the tune of $50,000 and N9.2million.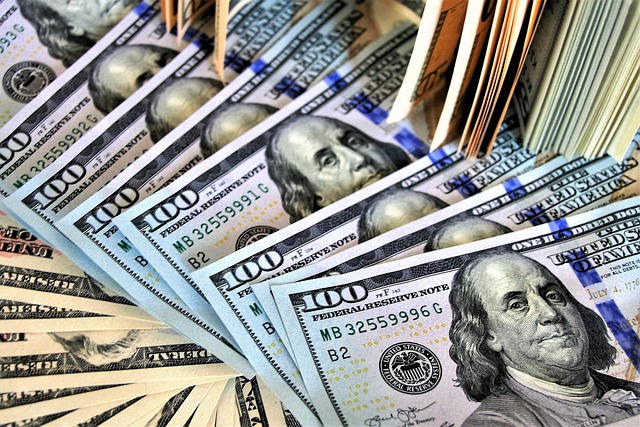 Ecobank is facing trial alongside one of its employees, Anieka Udoh.
One of the counts reads: "That you, Ecobank Plc and one Anieka Udoh, whilst being an employee of Eco Bank Plc sometime in 2009, at Lagos within the jurisdiction of the Honourable court, negligently failed to exercise due diligence in relation to conduct of financial transactions with Major General Umaru Mohammed and fraudulently converted Major General Umaru Mohammed's Ecobank MasterCard Account No. 0015052989 from debit card to credit card and consequently debited Major General Umaru Mohammed's account in the sum of over USD 50,000 (Fifty Thousand United States Dollars) without the knowledge and authority of Major General Umaru Mohammed."
At the scheduled arraignment on March 7, 2019, the first defendant, Ecobank, had no legal representative.
However, at today's sitting, the first defendant, Ecobank Plc represented by E. Majemite, pleaded not guilty to the charge preferred against it.
Counsel to the second defendant, Udoh O.J. Owoh, informed the court about a pending application for bail on behalf of his client, who pleaded not guilty to the charge when he was arraigned.
In her response, counsel to the prosecution, Bilkisu Buhari, objected to the bail application, stating that "the defendant is a flight risk if granted bail."
Justice Seidu, after listening to both parties, admitted the second defendant to bail in the sum of N20million and two sureties in like sum.
One of the sureties must be a relation to the second defendant, resident in Lagos and have landed property in Lagos, whose title documents must be verified by the court.
The second surety must be a civil servant on grade level 16 in Lagos.