Weak Dollar slashes Oil Price to $55
After the early slide, crude oil prices rebounded Thursday as dollar weakness and signs of production cuts by the world's top crude exporter, Saudi Arabia, eased concerns about excess supply in the global market. The dollar was said to have added support as it slipped against a basket of currencies, making dollar-denominated oil cheaper for holders of other currencies.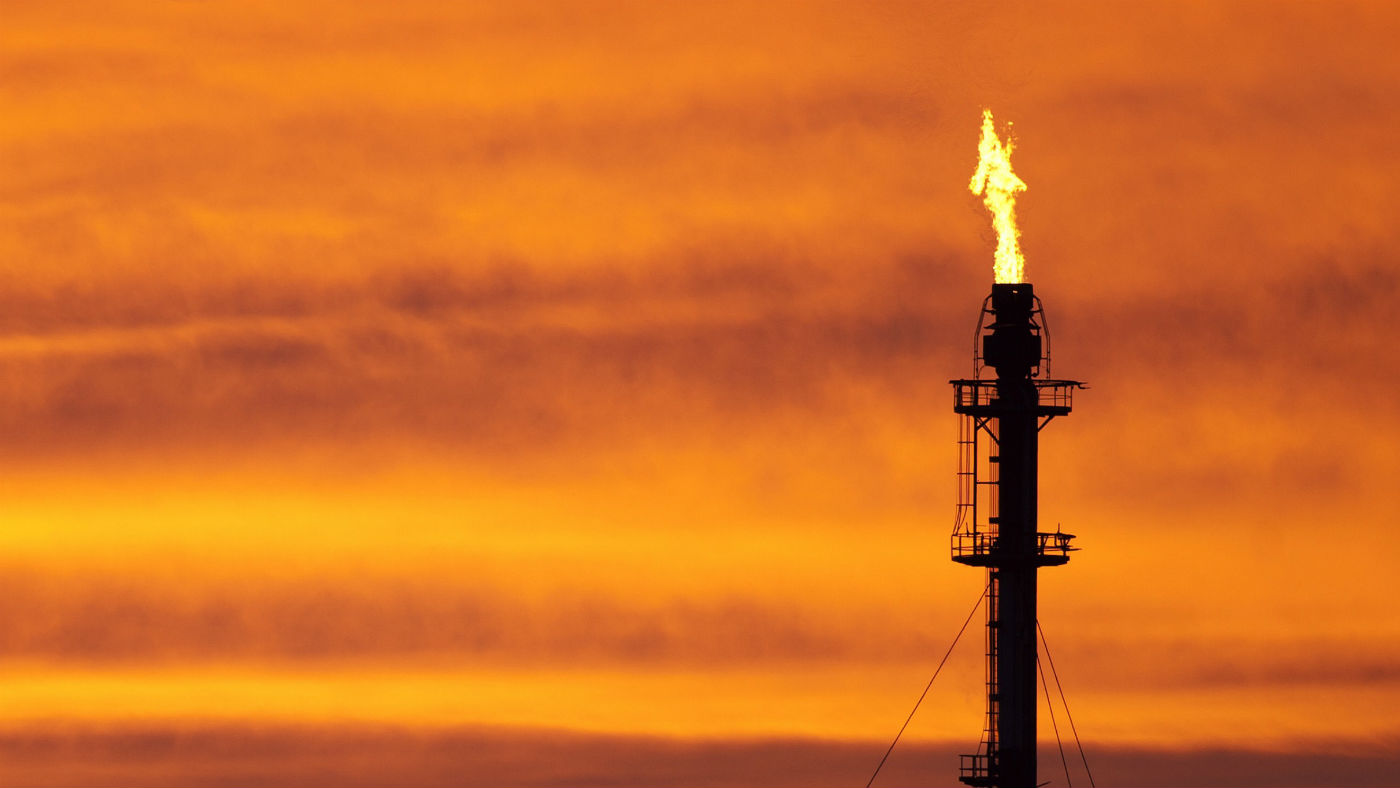 Before yesterday's swing in oil prices, President Donald Trump, on Wednesday took credit for driving down oil prices, saying the drop amounted to a tax cut for Americans.
"People see that gasoline (petrol) is way down and the reason it's way down is that I called up some of the OPEC people," Trump reportedly told reporters.
"I made calls, I said you better let that oil, that gasoline flow, and they did," he added.
However, despite Trump's intervention, the price of international benchmark crude, Brent crude futures rose by 94 cents at $55.85 per barrel, while the United States US West Texas Intermediate oil futures rose 65 cents to $47.19 a barrel.
The Organisation of the Petroleum Exporting Countries (OPEC), led by Saudi Arabia, alongside other producers led by Russia, agreed last year to rein in supplies starting from January after oil tumbled from above $86 on worries about surging output.
Before OPEC and other producers took a decision to lower output, Trump had made it clear that he did not want oil prices to rise.
Many analysts had thought Saudi Arabia was coming under US pressure to resist calls from other OPEC members for lower crude output.
Trump had praised Saudi Arabia for helping to lower oil prices as pressure intensified to impose tougher sanctions on the Middle East ally following the murder of Saudi journalist, Jamal Khashoggi.
In a tweet when oil price was $63, Trump had thanked Riyadh for the drop and called for prices to go even lower, likening it to "a big tax cut" that could boost the United States and global economies.
The swing in the oil price, which fell as much as two per cent in earlier trade, mirrored volatility in other markets after tech giant, Apple, cut its sales forecast, citing a slowdown in China.
This has added to concerns about a slowing global economy, which weighs on prospects for oil demand.
More broadly, oil markets have been sliding with rising production from top producers, the United States and Russia.
Supply from Iraq, the second biggest producer in OPEC, has also climbed, with December 2018 exports at 3.73 million bpd versus 3.37 million bpd in November.
Both Brent and US crude was down more than a third in the last quarter of 2018, the steepest decline since the fourth quarter of 2014.
However, for most of 2018, oil prices were on the rise, driven up by healthy demand and supply concerns, especially around the impact of renewed US sanctions against major producer Iran, which were introduced in early November.
Brent rose by almost a third between January and October 2018, to a high of $86.74 per barrel, the highest level since late 2014, the start of a deep market slump amid a bulging global oversupply.
Many leading analysts and traders at the time said they expected crude to hit $100 per barrel again by the end of 2018. Instead, Brent prices have wiped out all of 2018's gains, plunging by almost 40 per cent from the $86 year's high, in what has been one of the steepest oil market sell-offs of the past decades.
Historical defeat: British lawmakers defeats May over Brexit deal
British lawmakers defeated Prime Minister Theresa May's Brexit divorce deal by a crushing margin on Tuesday, triggering political upheaval that could lead to a disorderly exit from the EU or even to a reversal of the 2016 decision to leave.
Parliament voted 432-202 against her deal, the worst parliamentary defeat for a government in recent British history. Scores of her own MPs – both Brexiteers and supporters of EU membership – joined forces to vote down the deal.
Opposition Labour leader Jeremy Corbyn promptly called a vote of no confidence in May's government, to be held within 24 hours.
With the clock ticking down to March 29, the date set in law for Brexit, the United Kingdom is now ensnared in the deepest political crisis in half a century as it grapples with how, or even whether, to exit the European project that it joined in 1973.
May's crushing loss, the first British parliamentary defeat of a treaty since 1864, marks the collapse of her two-year strategy of forging an amicable divorce with close ties to the EU after the March 29 exit.
"It is clear that the House does not support this deal, but tonight's vote tells us nothing about what it does support," May told parliament, moments after the result was announced.
"We need to confirm whether this government still enjoys the confidence of this House," May said.
May said parliament had spoken and the government had listened. The small Northern Irish DUP party, which props up her minority government and had said it would oppose the deal, said it would still back May in the no confidence vote.
The EU said the Brexit deal remained the best and only way to ensure an orderly withdrawal from the EU.
"The Brexit deal is basically dead," said Anand Menon, professor of European politics and foreign affairs at King's College London.
Ever since Britain voted by 52-48 percent to leave the EU in a referendum in June 2016, the political class has been debating how to leave the European project forged by France and Germany after the devastation of World War Two.
While the country is divided over EU membership, most agree that the world's fifth largest economy is at a crossroads and that its choices over Brexit will shape the prosperity of future generations.
Before the vote, May had warned pro-Brexit MPs that if her plan was rejected, it was more likely that Britain would not leave the EU at all than that it would leave without a deal.
She has also warned fellow Conservatives not to let the opposition Labour Party seize control of Brexit.
Supporters of EU membership cast Brexit as a gigantic mistake that will undermine the West, smash Britain's reputation as a stable destination for investment and slowly weaken London's position as a global capital.
Many opponents of Brexit hope May's defeat will ultimately lead to another referendum on EU membership, though Brexiteers say that thwarting the will of the 17.4 million who voted for Brexit could radicalise much of the electorate.
Brexit supporters cast leaving as a way to break free from a Union they see as overly bureaucratic and fast falling behind the leading economic powers of the 21st century, the United States and China.
Reuters