FIRS Hits N5.320 trillion Tax Revenue Target in 2018
The Federal Inland Revenue Service (FIRS) has set an N8 trillion revenue target this year, its Executive Chairman Tunde Fowler said yesterday.
Fowler, who spoke in Lagos at the opening of the 2019 FIRS Management and Stakeholders Retreat tagged: "Parliamentary support for effective taxation of the digital economy", said the Service generated N5.320 trillion for the government last year.
Prior to 2018, the highest revenue figure ever attained by the FIRS was N5.07 trillion, which it generated in 2012. He described the N5.320 trillion generated by the FIRS as remarkable, given that it was achieved at a period when oil prices averaged $70 per barrel compared to the period between 2010 and 2013 when oil price was at an average of $100 to $120 per barrel.
The non-oil component of the N5.320 trillion was N2.467 trillion (53.62 per cent), while oil contributed N2.852 trillion (46.38 per cent). The FIRS collected N212, 792 billion exclusively from audit, a figure that arose from 2,278 cases, and with a huge reduction in audit circle.
Fowler said: "While we have been steadily increasing revenue collection over the years, our cost of collection has actually been going down. In 2016, we collected N3, 307 trillion; in 2017, we collected N4, 027 trillion and in 2018, we collected N5, 320 trillion.
"Meanwhile, the cost of collection as a percentage of actual taxes collected has been reducing. In 2016, it was 2.6 per cent. In 2017, it was 2.49 per cent, while in 2018 it was 2.14 per cent."
He added that the Service has been working hard to ensure an increase in the amount of non-oil revenue it collects. The non-oil collection, he disclosed, contributed 64.99 per cent in 2016, 62.25 per cent in 2017 and 53.62 per cent last year.
West Africa is the least trade integrated region in the world
The Economic Community of West Africa States, ECOWAS, is the least integrated region in the world in terms of cross border trade, a report by the Borderless Alliance group has said.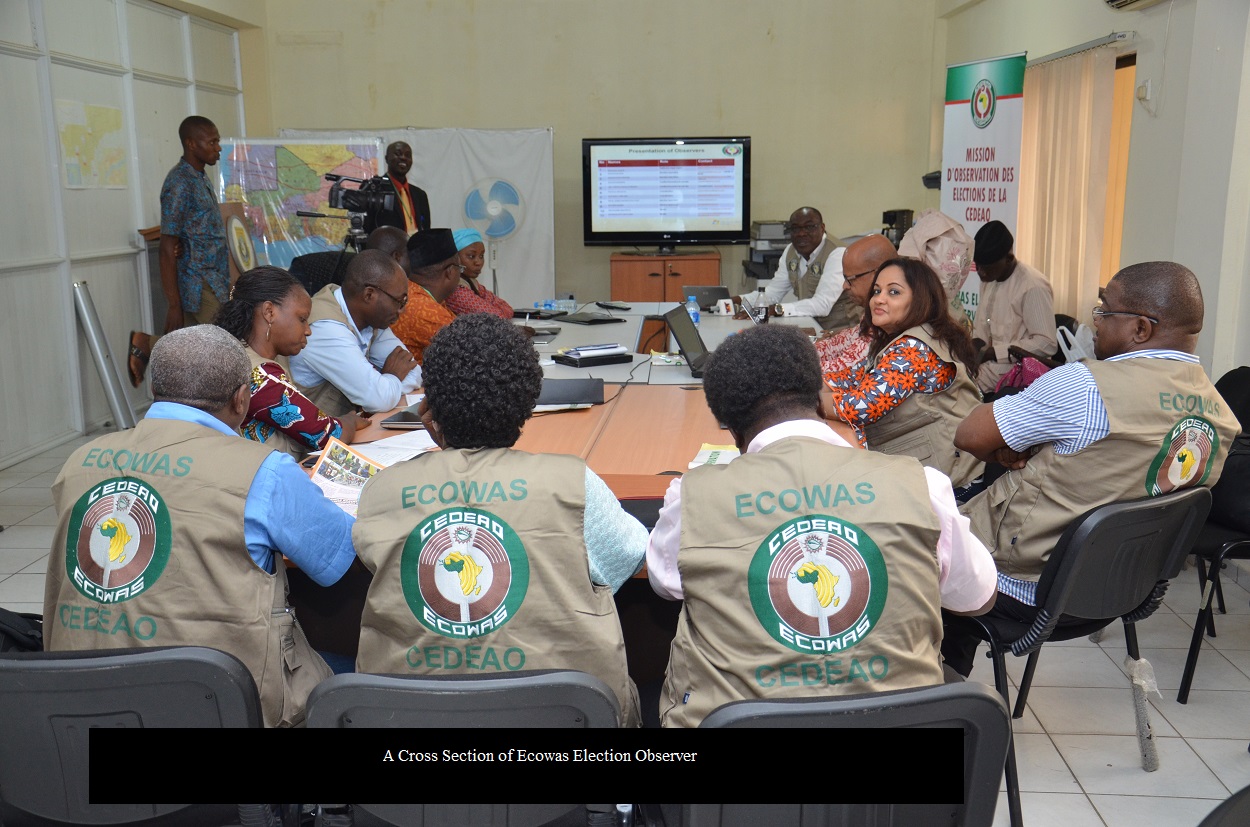 According to the report, the non- application of ECOWAS directives relating to free movement of goods and people, ECOWAS Trade Liberalization Scheme, ETLS, and the Common External Tariff, CET, are some of the factors responsible for the low level of trade integration in the region.
Other factors militating against trade in the region include the high cost of transport & logistics, Long delays at ports and borders, harassment along transit corridors, mainly from uniformed services and corruption.
Speaking at a one day workshop on dissemination and launch of the ECOWAS Trade Liberalization Scheme handbook, Mr Justin Bayili, Executive Secretary, Borderless Alliance said that while Europe recorded 71 per cent in intra-regional trade, Asia recorded 53 per cent, South America 48 per cent against 12 per cent recorded by the ECOWAS region.
Bayili disclosed that East Africa is more integrated than its West African counterpart citing Customs inter-connectivity for the success so far recorded in East Africa.
He said, "We want to make West Africa a borderless border, East Africa is more integrated than West Africa.
"In international trade, there are no restrictions but standards must be met, the same best practices on transit that are applicable in East Africa must be applicable in West Africa.
"Burkina and Togo are inter-connected, Burkina- Cote Ivoire is also inter- connected and this has reduced the cost of trade between these countries."
He explained that lack of professionalism amongst operators in the ECOWAS trade corridor has also been identified as a problem.
Bayili also noted that some of the issues affecting the ETLS are national issues adding that they must be addressed by national administrations.
Earlier in his opening remark, the Executive Secretary of the Nigerian Shippers' Council, NSC, Mr Hassan Bello, said that barriers to trade increase the cost of trade and Africa has the highest cost of transporting goods between origin and destination across all modes of transportation.
He stated: "We must work assiduously to reduce these unnecessary costs by eliminating all the barriers to trade and make our products more competitive in the international market.
"Removing obstacles to intra-regional integration in the ECOWAS sub-region would be particularly beneficial to the small scale traders that conduct cross border commerce within the sub-region.
"The potential benefits include food security, job creation, poverty reduction, increased tax revenues for authorities and long term development outcomes."