Stock market continues bearish trend
The stock market continued its bearish trend as the Nigerian Stock Exchange (NSE) All-Share Index fell 0.78 per cent to close lower at 30,400.28 yesterday. Similarly, the market capitalisation shed N89 billion to close at N11.3 trillion, following losses by 24 equities as against the gain by only 14 stocks.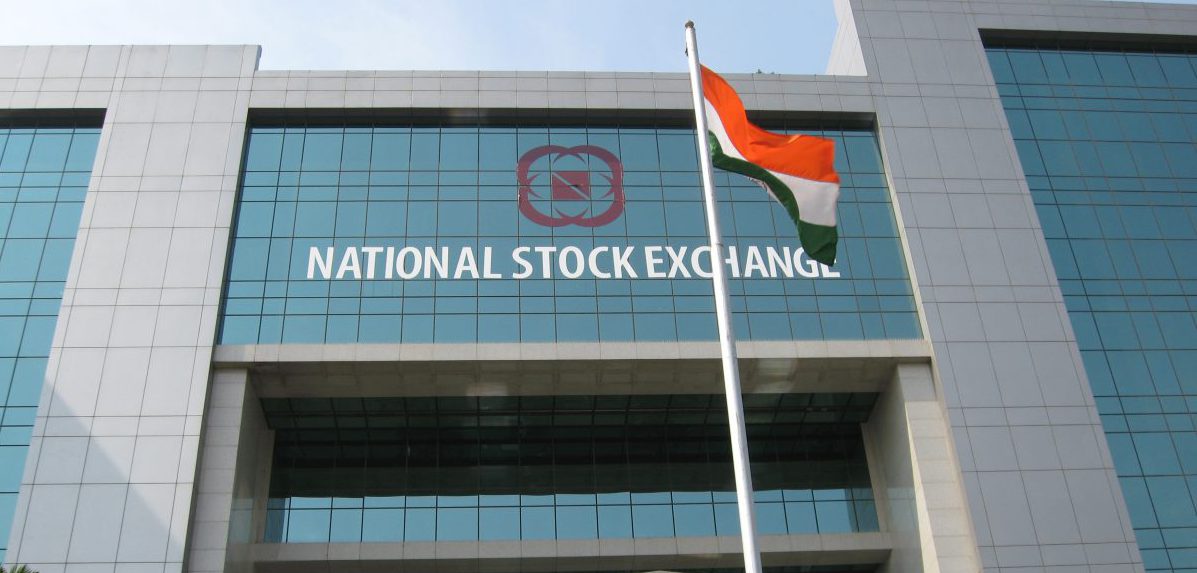 Although notable stocks such as Nestle Nigeria Plc, Zenith Bank Plc, Forte Oil Plc were among the losers, NEM Insurance Plc and Resort Savings and Loans Plc led the bears with 10 per cent apiece.
MRS Oil Nigeria Plc and UAC of Nigeria Plc went down by 9.9 per cent, just as Flour Mills of Nigeria Plc and Ikeja Hotel Plc shed 9.8 per cent 9.0 per cent in that order among others.
Commenting on the market performance, analysts at Cordros Capital Limited reiterated their negative outlook for the market in the short to medium term, amidst political concerns ahead of the 2019 elections, and the absence of a positive market trigger.
"However, positive macroeconomic fundamentals remain supportive of recovery in the long term," they said.
Meanwhile, Diamond Bank Plc returning to its gaining streak after a short period of profit taking by investors. The stock led the price gainers with 10 per cent. Also, WAPIC Insurance Plc went up by 10 per cent, just as A.G Leventis Plc added 7.4 per cent.
Diamond Bank Plc has become investors' toast since the announcement of its merger with Access Bank Plc.
Some market analysts said the deal favours Diamond Bank and investors having bought the shares as a way of entering Access Bank Plc, which shares are higher in price.
The Chief Executive Officer of Diamond Bank, Uzoma Dozie, had the combination with Access Bank would create one of Africa's leading financial institutions.
He said: "There is a clear strategic rationale for the proposed merger and strong complementarities between the two institutions. While Diamond Bank has pioneered Nigeria's largest technology led retail banking platform, Access Bank is one of Nigeria's leading full-service commercial banks. Consolidation in the Nigerian banking industry is an inevitable, natural progression in a sector where the gap between Tier 1 and Tier 2 banks has been widening and scale has become critical; where technology will disrupt the traditional business model while enabling broader financial inclusion.
The board of Diamond Bank believes that the proposed combination of the two operations provides an exciting prospect for all stakeholders in both businesses and will create a financial institution with the scale, strength and expertise to capitalise on the significant opportunities in Nigeria and sub-Saharan Africa more broadly."
431 Nigerian companies indebted to AMCON
Sixty-Two debtors are owing to the Asset Management Corporation of Nigeria (AMCON) N10 billion and above each, the agency has said.
The corporation was established on July 19, 2010, when AMCON Act was signed into law by former President Goodluck Jonathan, with a mandate to acquire bad loans from banks, pay the banks and recover the loans from the debtors.
But eight years into its operation, the corporation is being owed N10 billion and above by each of the 62 high-profile debtors. The debt represents 40 percent of the 12,537 obligors.
AMCON said that 431 debtors, representing 37 percent of the debtors, owe between N1 billion and N10 billion; 1,998 debtors, constituting 16 percent of the total obligors, owe between N100 million and N1 billion while 10,046 debtors, representing seven percent of the total obligors owe between N100 million and below bringing the total number of bad loans under AMCON management to 12,537.
AMCON was created to be a key stabilizing and re-vitalizing tool aimed at reviving the financial system by efficiently resolving the non-performing loan assets of the banks in the economy.
The corporation has in the last eight years of operation, bought Non-Performing Loans (NPLs) worth N5.4 trillion from banks.
There is N3.8 trillion AMCON Bond held sorely by the Central Bank of Nigeria (CBN) and this is expected to mature by 2023.
AMCON's Managing Director Ahmed Kuru announced that the corporation has so far recovered N1 trillion from the bad debtors, and the agency was doing everything within the ambit of the law to recover the remaining debts.
But recovering the remaining debts from billionaire debtors, who are taking strategic steps to ensure they do not payback will remain an uphill task, and perhaps impossible.
Financial pundits insist that since it took AMCON eight years to recover N1 trillion out of the N5.4 trillion bad debts, it is doubtful if it could recover the substantial amount by 2023, which is its sunset timeline. The N1 trillion recovery represents a meager 18.51 percent of the total debt portfolio.
Speaking on AMCON operations and results achieved so far, a Board Member at Standard Bank Group, South Africa, Atedo Peterside, said that one-third of the money that the Federal Government squandered on AMCON can resolve most of Nigeria's social and economic problems including fixing the power sector.
Peterside who did not elaborate further on AMCON's operation, spoke during 'A Consultative Roundtable with The Central Bank of Nigeria Governor' tagged: 'Going for Growth' held in Lagos.