Buhari won't use public funds for campaign
President Muhammadu Buhari Wednesday in Abuja said he was committed to eliminating corruption in campaign financing, vowing not to use any money from the treasury for his re-election campaign.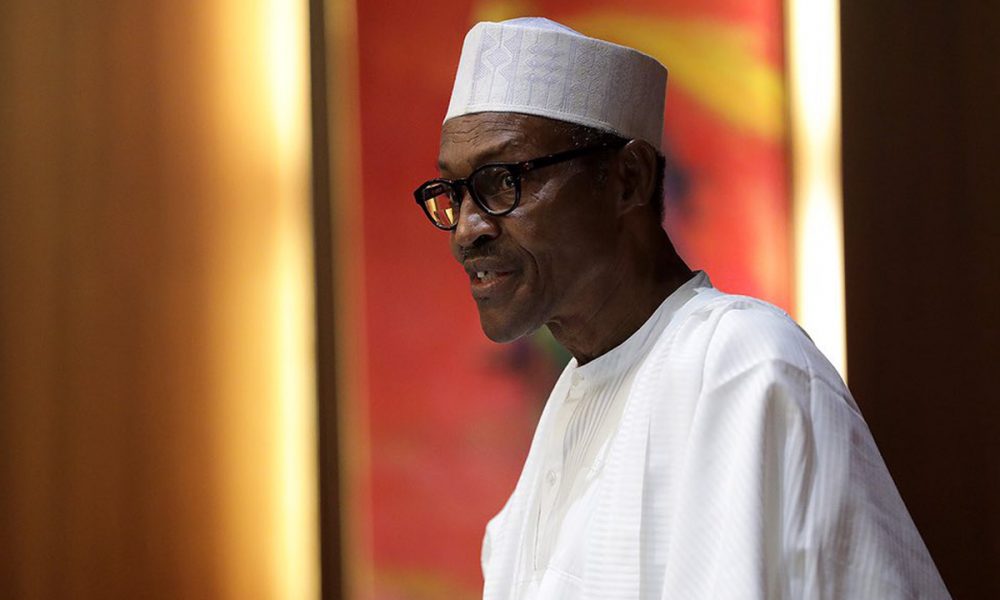 The president, according to a statement by his media adviser, Mr Femi Adesina, said the president made the disclosure while speaking at the close of Wednesday's weekly Federal Executive Council (FEC) meeting in the Council Chamber of the State House.
Adesina said Buhari directed members of his cabinet ministers to take advantage of technology to reach out to voters on the need to return the All Progressives Congress (APC)- led administration in next month's general elections.
He quoted the president as saying, "As political parties spread their ideologies and views to every nook and crannies of the country, the issue of cash payment to voters and its corrupting influence in electioneering has once again become a topical issue.
"Try and use text and multi-media messages to seek votes for the party and government.
''There is no money from the treasury for use in the campaigns. I will not authorise that."
According to him, Buhari declared that the APC-led administration has a clear development agenda best suited to take Nigeria forward and sustain economic development.
''This message needs to be taken to all Nigerians but we cannot use money from the treasury to share out to prospective voters.
''Nigerians want change and we alone can deliver that change. Our people can no longer be swayed by money politics,'' he was further quoted to have said.
There is no reason to dump PDP – Jimi Agbaje
The Peoples Democratic Party, PDP, governorship candidate in Lagos state, Jimi Agbaje, has debunked reports that he has left the party.
According to the three-time governorhip candidate of the party, no one can force him to leave PDP.
His position was made known in a statement by Felix Oboagwina, his Director of Media and Publicity.
"I have never discussed with anyone any plan to dump PDP, neither has such a prospect crossed my mind…"There is no reason for it. It is uncalled for," he said.
According to Agbaje, rumour mongers who want to tarnish his reputation, are responsible for the claims. He also made it clear that he wouldn't leave the party, despite his disagreement with some party leaders.
"For a party that has twice accorded me the honour of running on its platform, I should be regarded as uncharitable to say I am abandoning PDP now," he added.
"Suffice to say that Chief Layi Ogunbambi's claim of being denied funds as Director-General of Atiku Abubakar Presidential Campaign Council in Lagos State amounted to attempting to build something on nothing. For starters, the position he lays claim gives him no locus standi as no such formal position existed in the entire campaign structure of PDP in Lagos or any of the other 35 states.
On campaign funds disbursement, and allegations of pilfering funds, Agbaje said:
"I, as the gubernatorial candidate of the party in Lagos, was Chairman of the PDP Presidential Campaign in Lagos. Mr. Leke Osikoya was the State Campaign Director. The national body recognised and related with us accordingly. The title of Director General was reserved for the national campaign council. If there was an Atiku/Obi Presidential Campaign it would have, at best, been a Support Group.
"Dr. Ogunbanmbi also went to the extent of stating his contributions financially and policy wise to my campaign. This is news to me. May be he should tell the world his financial contributions to my campaigns. There is no time I have ever sat with Dr. Ogunbanmbi to discuss policy issues."
"I was not given one kobo by the party or the PDP Presidential Candidate for the gubernatorial elections. We ran our campaign from beginning to end on a shoe-string budget. You cannot steal or divert what is not given."