Oil Price rebounds to $60
Crude oil price climbed around three per cent to rebound to $60 per barrel. This followed the extension of talks between the United States and China in Beijing, which raised hopes that the world's two largest economies would resolve their trade standoff.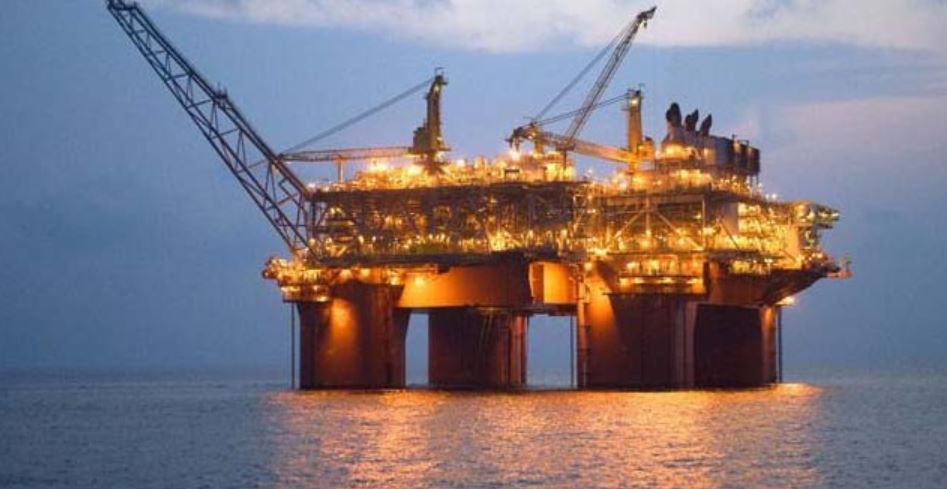 The United States West Texas Intermediate (WTI) traded at $51.36 per barrel, up $1.58, or 3.17 per cent, the first time this year that WTI has topped $50.
Reuters reported that the international Brent crude rose by $1.63, or 2.78 per cent, at $60.35 per barrel.
Brent price hit last year's high of $86 in October, a development that encouraged the federal government to predicate this year's budget on an oil price of $60, against the $50 per barrel oil price benchmark proposed in the Economic Recovery Growth Plan (ERGP).
However, with the efforts by the Organisation of Petroleum Exporting Countries (OPEC) to reduce the excess inventory in the market, oil price rose by 12 per cent in December.
Both crude price benchmarks added to Tuesday's two per cent gains and have now been on the rise for eight straight days – their longest rally since June 2017.
The trade talks in Beijing were carried over into an unscheduled third day yesterday, amid signs of progress on issues including purchases of US farm and energy commodities and increased the US access to China's markets.
"Talks with China are going very well!" United States President Donald Trump tweeted, without elaborating. State newspaper, China Daily said yesterday that Beijing was keen to put an end to its trade dispute with the United States, but that any agreement must involve compromise on both sides.
The World Bank expects global economic growth to slow to 2.9 per cent in 2019 from three per cent in 2018, it said in a semi-annual report released late on Tuesday.
More fundamentally, oil prices have been receiving support from supply cuts started at the end of 2018 by the OPEC and allies including Russia.
The OPEC-led cuts are aimed at reining in an emerging supply overhang, in part because U.S. crude output surged by around 2 million barrels per day (bpd) in 2018 to a record 11.7 million bpd.
However, US crude stocks fell less than expected last week, while gasoline and distillate inventories rose more than expected, the Energy Information Administration (EIA) said yesterday.
Trump launches re-election bid
US President Donald Trump formally launched his 2020 re-election campaign on Tuesday in front of a large crowd in Orlando, Florida.
"We are going to keep making America great again and then we will indeed keep America great," Trump said as he attacked his opponents and the media.
"We are going to keep it better than ever before and that is why I stand before you tonight to officially launch my campaign for a second term as president of the United States," Trump told the crowd at an arena in Orlando.
The announcement comes amid calls for impeachment, continuing congressional probes into his presidency and administration and deepening divisions over his hardline immigration policies. But Trump's speech also comes as the economy continues to grow and the Republican president maintains deep support among his base.
Although Tuesday's speech is being billed as the official beginning of Trump's 2020 bid, the businessman-turned-politician filed the paperwork officially announcing his bid within hours of his inauguration on January 20, 2017. He has since held campaign-style rallies throughout the United States.
On Tuesday, Trump's attacks against socialism and his doubling down on conservative stances on nationalism, abortion, family, the judiciary and guns were positively received by the loyalist crowd, who often erupted in "USA" and "Make America Great" chants throughout the event.
Two-and-a-half years into his tenure, Trump sees plenty of positive factors, led by a growing economy with low unemployment.
"If the economy stays strong, he is very likely to get re-elected," said Trump confidant Newt Gingrich, a former Republican speaker of the US House of Representatives.
Trump touted the economy throughout Tuesday's speech, saying "it's soaring to incredible new heights".
The US president also received a large round of applause when he brought his tax cuts, saying, "we've done so much … with the biggest tax cut in history."
But according to an Associated Press fact check, Trump's tax cuts are nowhere close to the biggest in US history.
It's a $1.5 trillion tax cut over 10 years. As a share of the total economy, a tax cut of that size ranks 12th, according to the Committee for a Responsible Federal Budget. Former President Ronald Reagan's 1981 cut is the biggest, followed by the 1945 rollback of taxes that financed World War II.
Despite the packed crowd at the Orlando arena on Tuesday, Special Counsel Robert Mueller's investigation of Russian interference in the 2016 election, coupled with a presidential style marked by name-calling and eye-popping tweets, has undermined some Americans' confidence in Trump before the November 2020 election.