MacKenzie Bezos to become World's richest woman
MacKenzie Bezos's divorce from Amazon.com Inc. founder Jeff Bezos could make her the world's richest woman. As of now, Francoise Bettencourt Meyers, the granddaughter of the founder of cosmetics manufacturer L'Oreal SA, is the richest woman in the world, with a net worth of $45.6 billion, according to the Bloomberg Billionaires Index.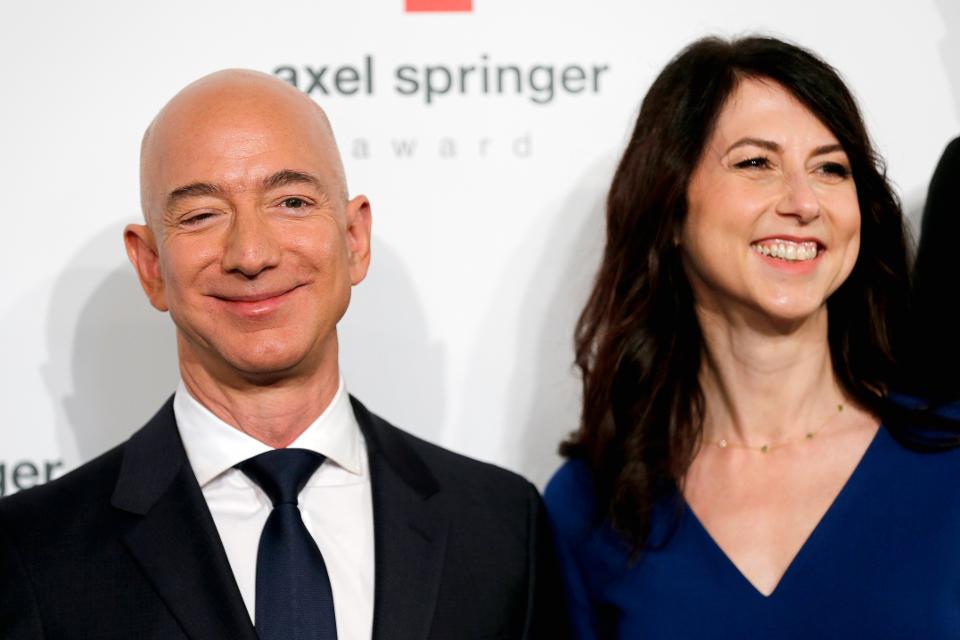 The announcement by Amazon founder Jeff Bezos, the world's wealthiest man, and his wife that they will divorce has captivated the imagination — how will they split his giant fortune, estimated at $136 billion?
And what will happen to the Internet retail giant — will his soon-to-be ex get a significant stake, and how would that affect his control of the company?
The former MacKenzie Tuttle knew the 54-year-old Bezos before fame and wealth came calling.
She was by his side for the entire Amazon adventure, from the company's humble beginnings in his Seattle garage in 1994 to its mammoth success today. They have four children — three sons and an adopted daughter — aged up to their late teens.
As of Wednesday, when the couple formally announced they would divorce after a long separation, the 48-year-old MacKenzie, a novelist, is likely to become the richest woman in the world.
According to celebrity news outlet TMZ, the Bezoses did not have a prenuptial agreement —  which could mean an even split of assets.
They were married in Florida in September 1993, according to documents seen by AFP. But their last place of residence would be the deciding factor in any divorce proceedings.
The couple has numerous residences: in Seattle, where Amazon is based, but also in Washington DC, Texas and Beverly Hills, California.
Bezos, who was once Amazon's primary stakeholder, now owns about 16 percent of the company — the bulk of his net worth.
At mid-day Thursday, that stake translated to about $130 billion.
Any divorce settlement would include his stock portfolio. If it were split in half, that would leave Bezos — who still runs the company — with an eight per cent stake.
So far, that prospect has not frayed Wall Street, with Amazon shares even up slightly on the Nasdaq on Wednesday after the announcement, only to fall back Thursday.
"Much of his influence in Amazon comes instead from his position within the company as its founder and CEO."
For Kessler, "if they want to protect the company, they'll find a way to give her an interest in the company that doesn't affect the running of the company."
Of course, the couple may have a post-nuptial deal that will be revealed in the coming months.
They may also end up in an acrimonious divorce, which would surely cloud the prospects of Amazon, both on Wall Street and from a public relations perspective.
West Africa is the least trade integrated region in the world
The Economic Community of West Africa States, ECOWAS, is the least integrated region in the world in terms of cross border trade, a report by the Borderless Alliance group has said.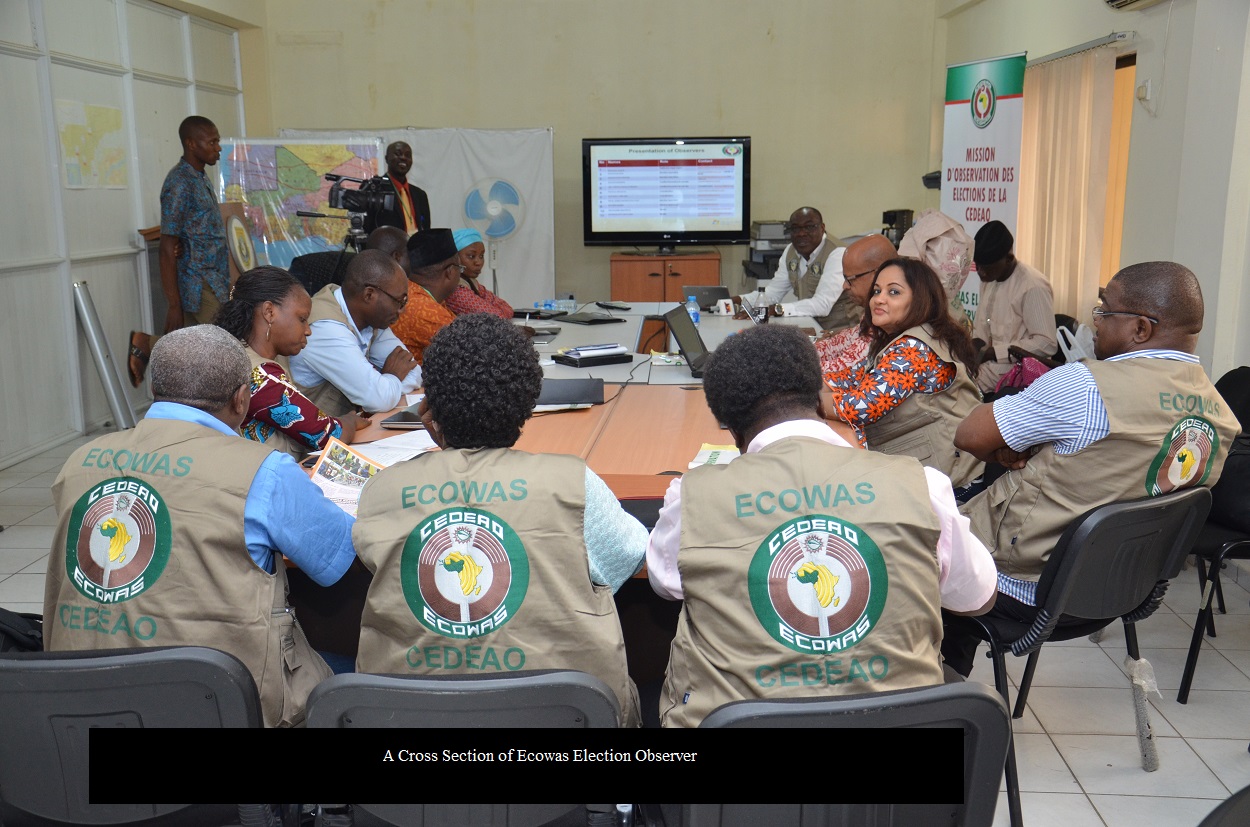 According to the report, the non- application of ECOWAS directives relating to free movement of goods and people, ECOWAS Trade Liberalization Scheme, ETLS, and the Common External Tariff, CET, are some of the factors responsible for the low level of trade integration in the region.
Other factors militating against trade in the region include the high cost of transport & logistics, Long delays at ports and borders, harassment along transit corridors, mainly from uniformed services and corruption.
Speaking at a one day workshop on dissemination and launch of the ECOWAS Trade Liberalization Scheme handbook, Mr Justin Bayili, Executive Secretary, Borderless Alliance said that while Europe recorded 71 per cent in intra-regional trade, Asia recorded 53 per cent, South America 48 per cent against 12 per cent recorded by the ECOWAS region.
Bayili disclosed that East Africa is more integrated than its West African counterpart citing Customs inter-connectivity for the success so far recorded in East Africa.
He said, "We want to make West Africa a borderless border, East Africa is more integrated than West Africa.
"In international trade, there are no restrictions but standards must be met, the same best practices on transit that are applicable in East Africa must be applicable in West Africa.
"Burkina and Togo are inter-connected, Burkina- Cote Ivoire is also inter- connected and this has reduced the cost of trade between these countries."
He explained that lack of professionalism amongst operators in the ECOWAS trade corridor has also been identified as a problem.
Bayili also noted that some of the issues affecting the ETLS are national issues adding that they must be addressed by national administrations.
Earlier in his opening remark, the Executive Secretary of the Nigerian Shippers' Council, NSC, Mr Hassan Bello, said that barriers to trade increase the cost of trade and Africa has the highest cost of transporting goods between origin and destination across all modes of transportation.
He stated: "We must work assiduously to reduce these unnecessary costs by eliminating all the barriers to trade and make our products more competitive in the international market.
"Removing obstacles to intra-regional integration in the ECOWAS sub-region would be particularly beneficial to the small scale traders that conduct cross border commerce within the sub-region.
"The potential benefits include food security, job creation, poverty reduction, increased tax revenues for authorities and long term development outcomes."