AI:Boko Haram kills 60 in Borno
Amnesty International yesterday alleged that about 60 people were killed following the January 28 attack by the Boko Haram insurgents on Rann, a border town in Borno State.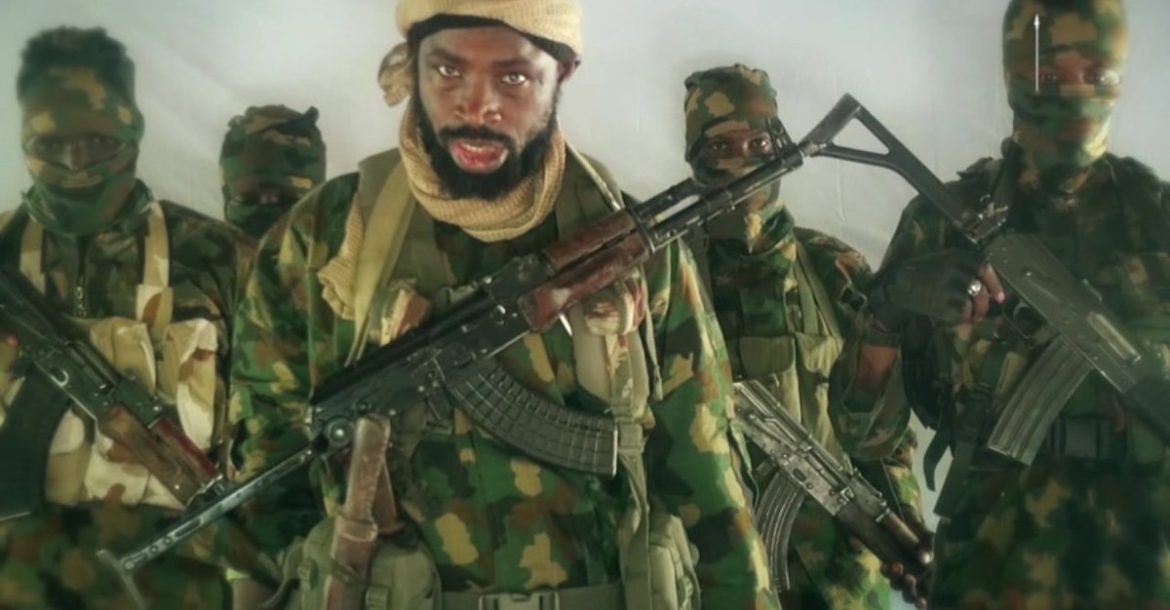 Investigations had revealed that Boko Haram militants had arrived at the small border town of Rann around 9 a.m. that morning, according to Amnesty International reports, slaughtering civilians and setting houses ablaze. Director of Amnesty International (Nigeria), Osai Ojigho, who confirmed the development, said the organization also analyzed satellite imagery which shows hundreds of burned structures in the town. Many of the destroyed structures only date back to 2017, suggesting they were shelters for internally displaced people who came to Rann seeking protection.
He said: "We have now confirmed that this week's attack on Rann was the deadliest yet by Boko Haram, killing at least 60 people. Using satellite imagery we have also been able to confirm the mass burning of structures as Boko Haram unleashed a massive assault on Rann, most of which is now destroyed.
"This attack on civilians who have already been displaced by the bloody conflict may amount to a possible war crime, and those responsible must be brought to justice. Disturbingly, witnesses told us that Nigerian soldiers abandoned their posts the day before the attack, demonstrating the authorities' utter failure to protect civilians." It was also alleged that the withdrawal of troops triggered a massive exodus of civilians to Cameroon, as fear spread that Boko Haram would take advantage and attack the town. At 9 a.m. on January 28, a group of Boko Haram fighters arrived on motorcycles. They set houses ablaze and killed those left behind. They also chased after those who attempted to escape and killed some people outside the town. Eleven bodies were found within Rann town, and 49 bodies were found outside. Amnesty International was informed that about 50 people have not been accounted for.
Those who took part in the burial explained what they saw. According to an eyewitness: "Ten of us (Civilian Joint Task Force) came from Cameroon to Rann for the burial. When we arrived, we found and buried 11 corpses within the town, but the soldiers told us that they buried several others yesterday (30 January) who had decayed. Outside the town, we recovered and buried 49 dead bodies all with gunshot wounds.
Aid agencies have reported that some 30,000 civilians have fled for the border with Cameroon in recent days, joining a further 9,000 who fled Boko Haram's previous attack on Rann on 14 January, Amnesty International analyzed satellite images from January 30, 2019 showing hundreds of structures burned in the east, south, and southeast of Rann. Environmental sensors detected fires in the area on 28 and 29 January. In the January 14 attack, Boko Haram burned well over 100 structures in other areas of Rann. These two recent attacks have left most of the town heavily damaged or destroyed. Amnesty International is calling on Nigerian authorities to investigate the alleged withdrawal of security forces of the Multi-National Joint Task Force (MNJTF) from Rann, which may have left tens of thousands of civilians exposed to this latest deadly attack.
Enugu: Miyetti set to shut down market activities for two days
The Miyetti Allah Cattle Breeders Association of Nigeria (MACBAN) said on Saturday, August 10, it would shut down the livestock market in Enugu as a result of the need to boost security in the state.
MACBAN plans to do this in collaboration with the northern livestock and perishable goods market traders' union, according to a report by the News Agency of Nigeria (NAN). It was learnt that leaders of the groups spoke in Enugu at a joint news conference after their meeting where they reviewed the security situation in the state as it concerned their businesses.
Alhaji Gidado Siddiki, chairman of MACBAN in the south east, who read the joint resolution, said that they would embark on the sensitisation of all livestock and perishable goods markets necessitating their closure for two days.
"We want to tell our people that they should be mindful of what they do so that they do not allow criminal elements to penetrate their camps. Critics of insecurity in Nigeria are not patriotic – Buhari.
"In this connection, we are embarking on sensitisation tour of all livestock and perishable goods markets and every Fulani settlements in Enugu state between August 14 and August 15.
"We wish to state that during this sensitisation exercise all livestock and perishable goods markets will be closed down either in cattle markets, Fulani settlements or wherever they exist throughout Enugu state.," he said
Siddiki added that various security agencies including the police, DSS, military and civil defence, would provide the groups with adequate protection during the statewide sensitisation. He said the groups regretted the unfortunate incident that led to the death of Reverend Father Paul Offu of 'St James The Greater' parish, Ugbawka. He enjoined the family of the deceased and the people of the state to mourn with fortitude.
"In appreciation of the good gesture, which Enugu state government and people have extended to us, we are prepared to join hands with the police, military and other security agencies in ensuring maximum security in our neighbourhood.
"We, therefore, appreciate Enugu state government for the peace that prevails in the state which has helped us in our business and the peaceful co-existence we have enjoyed over the years,'' he added.