PDP kicks as 71 ex-army Generals endorse Buhari
The Peoples Democratic Party (PDP) has condemned the purported endorsement of President Muhammadu Buhari for the second term by military generals, describing it as names dropping.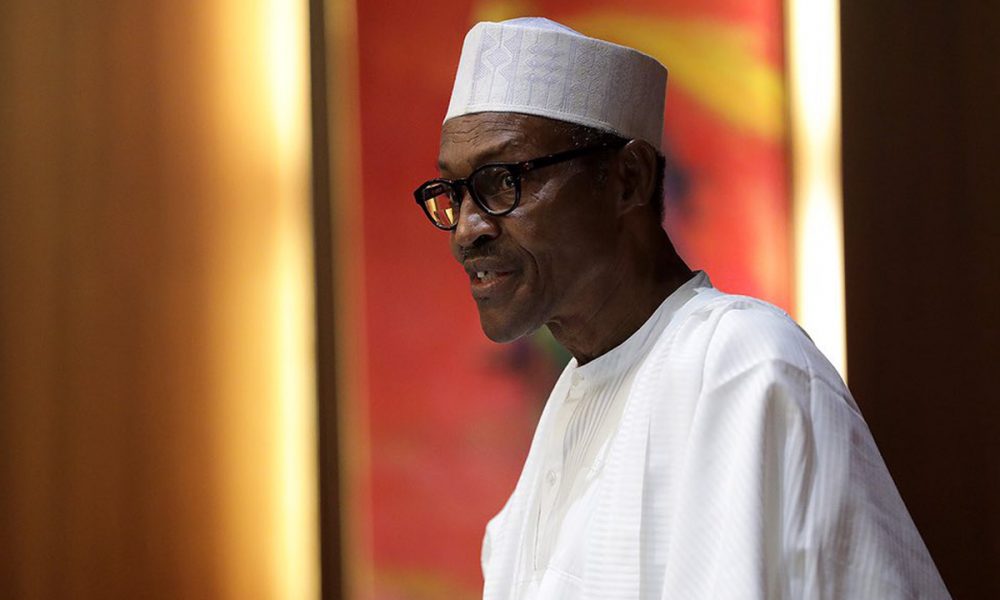 The ex-generals were said to have been led by the former military administrator of Lagos state, Brig. Gen. Buba Marwa to the presidential villa yesterday.
They included 13 Major Generals; eight Air Vice Marshals; two Rear Admirals; 12 Brigadier-Generals; nine Air Commodores; eight Commodores and 17 former military administrators.
PDP's Director of Media and Publicity, Mr. Kola Ologbondiyan, while addressing a press conference yesterday in Abuja, said the endorsement was to create an aura that does not exist around Buhari.
He said, "we consider this endorsement as names dropping; just to create an aura that does not exist around President Buhari. Young officers are being killed and no general has spoken on how to curb the insurgency and banditry.
"Is it now that Nigerians are tired of the governance style of President Buhari that some acclaimed Generals will be endorsing him? When bandits are taking over Zamfara State and even Katsina the home state of Buhari? The PDP does not believe any General worth his salt will do that."
Caleb Olubolade, a retired Navy Captain and Minister of Police Affairs under former President Goodluck Jonathan, was among the retired military officers who endorsed the president for another four years in office.
Marwa said if Buhari had failed in his duties, they would not have endorsed him.
Asked if the endorsement was out of fear, Marwa said: "Absolutely not."
The most senior of the retired officers, Jubrila Ayinla, a Vice Admiral and former Chief of Naval Staff, said future generations would acquit President Buhari.
"On behalf of the generals here today, I congratulate you on the tremendous work done by this administration and wish to state unequivocally that we are proud of you and fully behind you in the presidential elections next week. We pledge our full support and continued loyalty," he said.
1999 Constitution is a fair constitution – President Buhari
President Muhammadu Buhari has described the 1999 Constitution as fair to all segments of the country.
To justify his position, Buhari cited the fact that each of the 36 states must have a minister representing it in the cabinet.
He also noted that it was for the same reason that Bayelsa, a small state with only eight local governments, would have three senators in the National Assembly, compared to a big state like Kano with 44 local governments, also having three senators.
Buhari spoke in Abuja when members of the Muhammadu Buhari/Osinbajo Dynamic Support Group visited him at the Presidential Villa.
The group, which was led by the National Coordinator, Usman Ibrahim, was one of the many groups that worked for the re-election of Buhari and Vice-President Yemi Osinbajo during the February 23 presidential poll.
The President said, "The Constitution facilitates one thing; that there must be a member of the (Federal) Executive Council from each state of the federation.
"Why I praise the authors of our constitution is that Bayelsa with eight local governments has three senators and Kano with 44 (local governments) has three senators. So, you can't be fairer than that in the context of one Nigeria.
"Please, try and understand that I appreciate you, you are doing a thankless job; nobody is paying you. You use your resources and time to come together and discuss national issues. I pray God will help us to keep this country strong economically and morally."
He informed the group that his administration was determined to provide safety to all Nigerians, wherever they reside.
"As leaders in your various communities, I urge you all to take the message back to your communities. It is not about politics, religion or tribe, it is about having a Nigeria where our families will be safe and our children will have plenty opportunities to earn a living and have a comfortable life."
Earlier, Ibrahim recounted the sacrifices the group made to ensure Buhari won the election, saying there were instances where the members were attacked, while its coordinator in Kwara State paid the supreme price.
He said the members did their work without asking for any financial support from the President, adding that it was because they believed in Buhari to rescue Nigeria.
He added that the group was blessed with many professionals, who could render their services to the administration if given the mandate to do so.
"We, therefore, request that you give consideration to this noble men and women and we promise that we will never let you down," Ibrahim told Buhari.