New police commissioners for 36 states
The Police Service Commission (PSC) has approved the appointment and deployment of 37 Command Commissioners of Police for the 36 states of the federation and the Federal Capital Territory ( FCT), Abuja.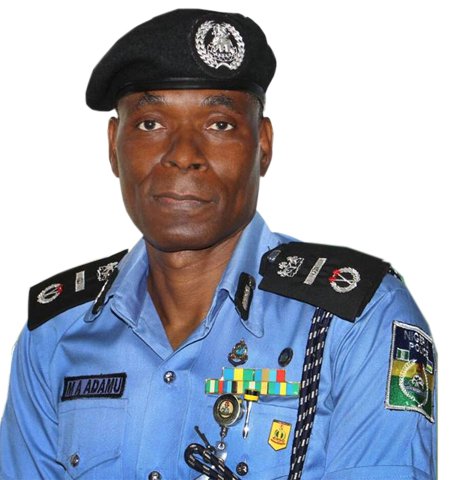 The commissioners are Buba Sanusi, Katsina State; Mohammed Wakili, Kano State; Rabiu Ladodo, Jigawa; Ahmed Iliyasu, Ogun; Mu'azu Zubairu, Lagos State; Ibrahim Sabo, Niger; Alkassam Sanusi, Taraba; Garba Mukaddas, Adamawa and Omololu Bishi, Benue.
Others are Olushola David, Bayelsa; Adeleke Yinka, Delta; Austin Agbonlahor, Cross River; Bashir Makama, Akwa Ibom; Awosola Awotunde, Ebonyi; Belel Usman, Rivers; Bello Makwashi, Gombe State and Abdulrahman Ahmed, Kaduna State.
Others officers deplored are: Bala Ciroma, Federal Capital Territory (FCT); Egbetokun Kayode, Kwara; Hakeem Busari, Kogi; Asuquo Amba, Ekiti; Galadanchi Dasuki, Imo; Suleiman Balarabe, Enugu State;, Dandaura Mustapha, Anambra; Etim Ene Okon, Abia and Ibrahim Kaoje, Sokoto state.
Others are: Celestine Okoye, Zamfara; Garba Danjuma, Kebbi;, Abiodun Ige, Osun;, Undie Adie, Ondo State; Olukolu Shina, Oyo State; Ali Janga, Bauchi State; Damian Chukwu, Borno; Sumonu Abdulmalik, Yobe; Bola Longe, Nassarawa State; Isaac Akinmoyede, Plateau and Odumosu Hakeem, Edo.
Ani said that the Chairman of the Commission, Alhaji Musiliu Smith, has charged the CPs to settle down at their commands and to ensure peaceful, free, fair and transparent elections.
He said that the nation could not afford any disruption of the elections as the world was watching Nigeria.
The spokesman said that approval has been conveyed to the acting Inspector General of Police for implementation.
Enugu: Miyetti set to shut down market activities for two days
The Miyetti Allah Cattle Breeders Association of Nigeria (MACBAN) said on Saturday, August 10, it would shut down the livestock market in Enugu as a result of the need to boost security in the state.
MACBAN plans to do this in collaboration with the northern livestock and perishable goods market traders' union, according to a report by the News Agency of Nigeria (NAN). It was learnt that leaders of the groups spoke in Enugu at a joint news conference after their meeting where they reviewed the security situation in the state as it concerned their businesses.
Alhaji Gidado Siddiki, chairman of MACBAN in the south east, who read the joint resolution, said that they would embark on the sensitisation of all livestock and perishable goods markets necessitating their closure for two days.
"We want to tell our people that they should be mindful of what they do so that they do not allow criminal elements to penetrate their camps. Critics of insecurity in Nigeria are not patriotic – Buhari.
"In this connection, we are embarking on sensitisation tour of all livestock and perishable goods markets and every Fulani settlements in Enugu state between August 14 and August 15.
"We wish to state that during this sensitisation exercise all livestock and perishable goods markets will be closed down either in cattle markets, Fulani settlements or wherever they exist throughout Enugu state.," he said
Siddiki added that various security agencies including the police, DSS, military and civil defence, would provide the groups with adequate protection during the statewide sensitisation. He said the groups regretted the unfortunate incident that led to the death of Reverend Father Paul Offu of 'St James The Greater' parish, Ugbawka. He enjoined the family of the deceased and the people of the state to mourn with fortitude.
"In appreciation of the good gesture, which Enugu state government and people have extended to us, we are prepared to join hands with the police, military and other security agencies in ensuring maximum security in our neighbourhood.
"We, therefore, appreciate Enugu state government for the peace that prevails in the state which has helped us in our business and the peaceful co-existence we have enjoyed over the years,'' he added.