Oil fell below 62 dollars a barrel on Wednesday after a report showed a rise in U.S. crude inventories, while concerns about the impact on global supplies of U.S. sanctions on Venezuela faded.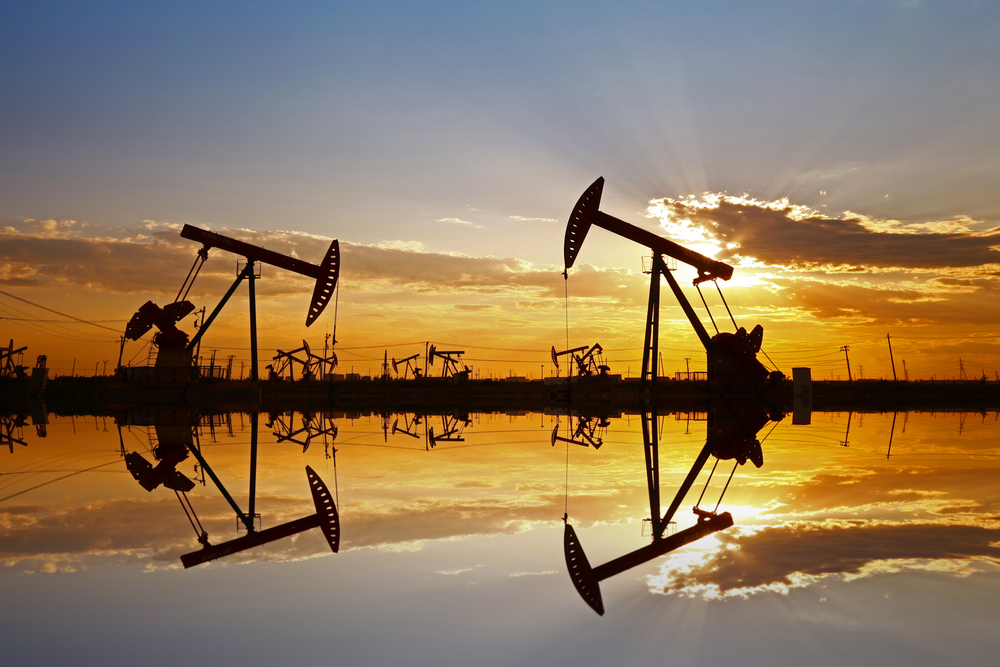 U.S. crude inventories rose by 2.5 million barrels last week, according to an industry group, the American Petroleum Institute, and gasoline stocks also increased.
The government's official supply report is due later on Wednesday. "The fact that U.S. crude oil and gasoline stocks rose more sharply than expected, as reported by the API after the close of trading yesterday, is weighing on prices," said Carsten Fritsch, an analyst at Commerzbank.
Brent crude, the global benchmark, slipped 49 cents to 61.49 dollars a barrel as of 1053 GMT. U.S. West Texas Intermediate (WTI) crude was down 55 cents at 53.11 dollars.
The U.S. announced sanctions on Venezuela's state oil company last week, a move which could further curb supplies, although the development has yet to result in steep price gains.
"It would seem that the market is really not too worried yet about the potential loss of Venezuelan barrels," said analysts at JBC Energy in a report.
"This is either because the market assumes that the size of the impact will not be large or at least it will be of short enough duration."
Worries about weaker global economic growth and the trade dispute between the United States and China have also weighed on the market.
Oil fell on Tuesday after a survey showed euro zone business expansion nearly stalled in January.
In his State of the Union address, U.S. President Donald Trump said a trade deal was possible with China. Senior U.S. and Chinese officials are poised to start another round of trade talks next week.
Supply cuts by the OPEC and its allies, including Russia, have been supporting prices. Venezuela, an OPEC member, is like Iran and Libya exempt from making voluntary curbs under the deal.
The producers known as OPEC+ began cutting production from last month to avert a new supply glut and OPEC has delivered almost three-quarters of its pledged cutback already, according to a Reuters survey.
Fritsch of Commerzbank said the Venezuelan issue could still drive oil higher.
"The price has yet to react in any noticeable way," he said.
"That said, if the other OPEC countries fail to offset this outage, the oil market could quickly become undersupplied, driving the price up."
Oyo state governor publicly declares his N48 billion asset
Governor Seyi Makinde of Oyo State has published his asset declaration document showing he has in excess of N48 billion in both cash and properties.

PT reported that the governor complied with Nigeria's code of conduct law that mandates senior public office holders to file their asset details while assuming and exiting office.
It is however not compulsory to make the details of asset public.
Mr Makinde went further on Monday to release details of what he filled in his asset form at the Code of Conduct Bureau in Ibadan, the Oyo State capital.
He also said he would encourage all his potential cabinet appointees to do so when they are nominated.
He became the first high-ranking public official to do so amongst those that emerged in the last general election.
According to a statement by Taiwo Adisa, a spokesperson for Mr Makinde, the governor's CCB OYSE/2019/001 form filed on May 28, 2019, showed he had N48 billion in cash and asset.
The asset was categorised in cash at hand, in the bank, landed properties (developed and undeveloped), and household items.
They also include shares and bonds owned by the governor, his wife, Omini Makinde, as well as his companies.
BANK ACCOUNTS
As of May 28, 2019, Mr Makinde's bank balance stood at N234, 742,296.01. In dollar terms, he has cash valued at $30,056.99 as at the same date.
Properties, including the developed and undeveloped as well as household items indicated on the asset forms, showed that the governor is worth N2, 624,800,500.
In dollar terms, Mr Makinde also declared properties, developed and undeveloped as well as household items valued at $4,400,000.
In South African Rands, the governor declared buildings and household items worth four million, four hundred and fifty-seven thousand, five hundred and fifty-four and four South African Rands.
The houses declared by Governor Makinde include nine buildings in Nigeria, two in the United States of America and one in South Africa.
One of the properties in the United States is described as "jointly owned."
The details showed the current value of Makinde's companies stands at N48, 150,736,889, including 33,730,000 units of shares as of May 28.
The governor also has existing Bonds (Eurobond) worth $3, 793, 500 as well as shares, debentures and other securities valued at N120,500,000(One hundred and twenty million, five hundred thousand naira).
FIRMS AND VALUES
The governor also listed companies that include Makon Engineering and Technical Services Limited; Energy Traders and Technical Services Limited; and Makon Oil and Gas Limited.
Makon Group Limited, Makon Construction Limited and Makon Power System Limited were also listed
The asset declaration form indicated that Governor Makinde's four companies have additional assets denominated as loan notes.
They are as follows: Makon Engineering and Technical Services Limited(N1.7 billion); Makon Power System Limited(N148.4 million); Makon Oil and Gas Limited(N341 million); Energy Traders and Technical Services Limited(N1.159bn) totalling N3.389 billion.
Disclosure of asset by public officials is rare in Nigeria. The lack of transparency plays a key role in the country's alarming corruption problem.
President Muhammadu Buhari, who came to power in 2015 with the pledge to fight corruption, promised to make his asset public.
He only did so after public pressure. Even so, he did not release some details of his asset, including those belonging to his wife and children.
The president and Vice President Yemi Osinbajo have yet to make their asset public after winning a second term.