PDP carpets Buhari over corruption fight
The Peoples Democratic Party (PDP) has told President Muhammadu Buhari that contrary to his claim, he has no moral rectitude to pontificate on corruption. PDP National Publicity Secretary, Kola Ologbondiyan, in a statement yesterday, alleged that President Buhari was financing his campaign with looted funds, as well as surrounding himself with politicians indicted for corruption.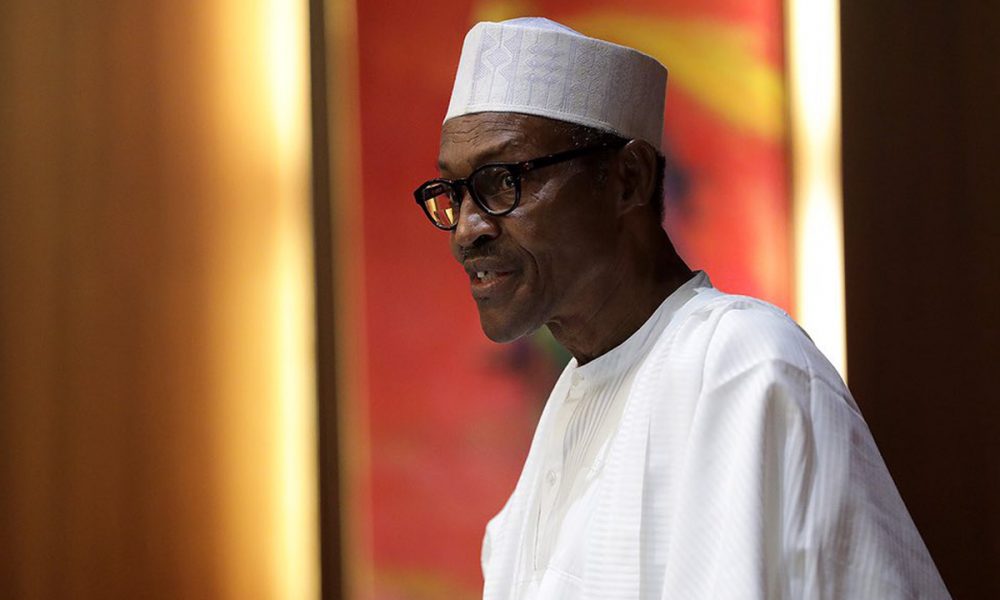 "The PDP, out of respect for the office of the President of the Federal Republic of Nigeria, had severally refrained from calling out President Buhari on his various indictments for corruption, even during his era as a military ruler," the party said.PDP noted that Buhari's statement yesterday showed that he was not yet aware that Nigerians have decoded his mastery of concealments of corruption in his presidency and are no longer interested in his failed self-acclaimed fight against corruption. "President Buhari presides over the most corrupt and incompetent administration in the history of our nation, for which Nigerians are very eager to go to the polls on Saturday to vote him out of office.
"If Mr. President were to be aware, he would have discovered that his entire surrounding reeks of moral, institutional and integrity corruption. "But since he has consistently claimed not to be aware of anything around him, it is imperative to let him know that the fish in his pond is rotten from the head. "Clinical examples can be drawn from his campaign council.
Nigerians are aware that not a few members of this council have been indicted on malfeasance bordering on corruption. "Is it not strange, therefore, that President Buhari who wants Nigerians to perceive his administration as fighting corruption, will cast a net into the ocean and bring out only corrupt people to run his campaign?" the party asked. The opposition party told the president that Nigerians have seen more than enough of the fake fight against corruption and have come to a conclusion that President Buhari was merely paying lip services to this fight.
Buhari says critics are not patriotic
Those politicizing insecurities are unpatriotic, President Muhammadu Buhari said on Tuesday. The President's remark came hours after former President Goodluck Jonathan said the security situation in the land was getting worse.
It also came after former President Olusegun Obasanjo gave Buhari a wake-up call on the security challenges to avert a looming calamity.
But, receiving representatives of the Buhari Campaign Organisation (BCO) in the State House, Abuja, yesterday, the President branded those politicizing the isolated cases of insecurity as unpatriotic Nigerians.
According to him, every country faces one security challenge or the other. He identified banditry and kidnapping as new security challenges in Nigeria.
Buhari said: "Your contribution during the election is commendable. Let me use this medium to assure you that you would not be disappointed because of this second term, I intend to renew efforts in securing the country, fighting corruption and strengthening the economy.
"Every country has security challenges. While we have made significant progress in fighting against terrorism, we acknowledge that there are new and emerging challenges of kidnapping and banditry.
"I assure you that we will not relent in our efforts to secure the country from criminal activities Those who politicize the isolated incidents of insecurity are not patriotic Nigerians.
"I am confident that this administration will use all the resources at its disposal to protect the lives of all Nigerians and not just prominent Nigerians but all."
Restating his commitment to stepping up the fight against corruption, Buhari said that his administration would continue to be tough on the menace.
The President said" As you may be aware, the AU (African Union) at its deliberations last year, appointed me as African Anti-Corruption Champion for the continent.
"This is because other countries have seen our dedication to fighting corruption and they are keying in to emulate our approach."
On plans to lift 100 million Nigerians out of poverty in 10 years, Buhari said the policies put in place to support farmers and small businesses were yielding positive results.
According to him, the government has a plan to integrate farmers and owners of small businesses into the larger economy.
He said: "We are keeping our currency steady and are adopting broad business policies to encourage private sector investment.
"I want to reassure you that Nigeria is open for business as no country in the world can achieve rapid economic growth without significant Foreign Direct Investment (FDI)."