Buhari urges Nigerians to come out and vote
President Muhammadu Buhari appealed to Nigerians to brace the odds and turn out to cast their votes at the rescheduled presidential and National Assembly elections on Saturday.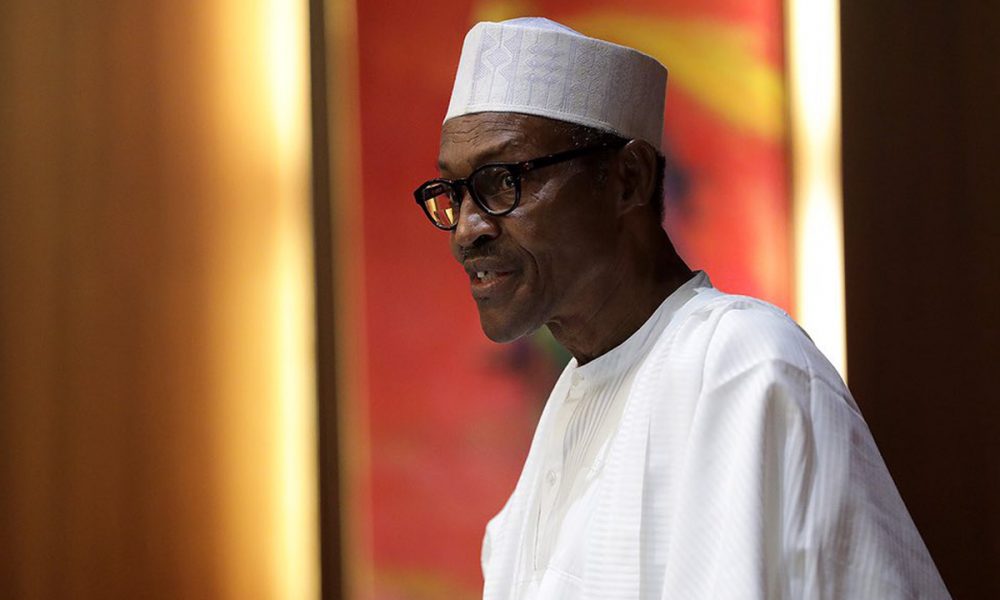 Posted on a State House website, Presidency Office of Digital Engagement (PODE), the video showed the president commiserating with millions of Nigerians who were determined to vote during last Saturday's botched presidential and National Assembly polls but had their expectations dashed by the sudden postponement of the election by the Independent National Electoral Commission (INEC).
He appealed to them not to lose hope in the country's electoral system, but should rather sustain their commitment to perform their civic rights.
The president assured the voters of their protection during the elections and also thanked them for their trust in his government to conduct free, fair and credible polls, assuring them that their votes will count as the government is prepared to disallow vote buying and intimidation during the polls.
Buhari said: "I want to commiserate with millions of Nigerians who either traveled hundreds of kilometers to cast their votes or put so many things on hold in order to cast their votes last weekend but couldn't do so. I thank you for your commitment. I appeal to you not to lose hope in our electoral system.
"I ask you not to allow the unexpected postponement of the elections by INEC to prevent you from exercising your civic rights.
"Your enthusiasm is a process, and determination to vote in the elections must not be jeopardized. I ask all Nigerians to brace the challenges and make sure they cast their votes.
"This government assures all voters of their protection before, during and after the polls. I also thank all Nigerians for their trust in our government to conduct credible elections, where your votes can count. Your votes will count as we are committed to rid our electoral process of vote buying and intimidation. Thank you and God bless the Federal Republic of Nigeria."
British Prime Minister to resign
British Prime Minister Theresa May has said she will quit as Conservative leader on 7 June, paving the way for a contest to decide a new prime minister. In an emotional statement in Downing Street, Mrs. May said she had "done my best" to honor the 2016 EU referendum result.
It would remain a matter of "deep regret" that she had been unable to deliver Brexit, she added.
May will not leave office immediately. She will step aside as leader of the Conservative Party on June 7, which will trigger a leadership contest to replace her on June 10. But she will stay on as prime minister until her successor is selected.
A new prime minister was "in the best interests of the country," May said in a statement in front of London's 10 Downing Street. "It is and always will remain a matter of deep regret to me that I have not been able to deliver Brexit."
The countdown to May's departure began the moment she brought back the Brexit deal negotiated with the EU late last year, which both her party and the opposition Labour Party hated. When she put the deal before Parliament in January, MPs defeated it by a stunning margin of 230 votes — the largest defeat for a prime minister in modern British history.
May failed again on the second attempt in March. Before making her third attempt, she tried a new tactic to get her deal passed: promising to resign if it succeeded. Conservatives who disliked her more than they disliked her deal went along with it, but May still couldn't muster the votes to pass the plan that would take the UK out of the EU.
The political stalemate forced her to twice seek an extension of the original March 29 Brexit deadline to avoid a no-deal Brexit. That new deadline is now set for October 31, 2019, months after the original departure date.