"I may be 'Baba go slow' but I didn't loot" – Buhari
President Buhari accepts being tagged "Baba Go Slow" since he assumed office in 2015 but affirms he is not a looter
Speaking during a townhall meeting he had with Nigerians residing in Dubai yesterday April 9th, President Buhari said he does not care if he is called "Baba go slow" as long as he did not loot the country's treasury.
"I may be 'Baba go slow' but I didn't loot," President Buhari said when he was asked questions about his fight against corruption and on treasury looters.
The president also stated that he is going slowly because he does not want to make the mistake he made when he was as a military head of state when he sent many to prison withiout been tried in court.
"So, whoever calls me 'Baba go slow', I'm very cautious of historical antecedent. Since I was in a hurry, I was locked up, I'm going slow so that I can survive," Buhari said.
"I 'bark but I cannot bite, Baba go slow,' I have once ruled this country, some of you know that once upon a time I came in uniform and what I did was to arrest from the president downward. The president, Vice President, the governor's and ministers, other than the president and the Vice President, the others, I put them in Kiri-Kiri, and I told them they are guilty until they can prove themselves innocent.
"And you know subsequently what happened- we put about six tribunals base on the geopolitical zones, and those who were ministers and governors were asked to justify what they have in the banks and physical on the ground relative to their legitimate earnings.
"There were only two Nigerians then to my knowledge who were found to be very Honourable, both of them are dead now: Biliaminu Usman, a junior minister, from Jigawa State, and Adamu Chiroma, a minister of finance and governor of central bank.
"They were incredible Nigerians. But you know what happened, eventually, I myself was arrested, I was put in detention for three and a quarter years, luckily for me, I was not stupid, I didn't take anybody's money, so there was no bad publicity for me because they couldn't find anything against me.
"Eventually I was released, and that was why I made up my mine since the bulk is partisan politics, I joined the partisan politics. You also know what happened, I tried three times, and I managed to succeed the fourth time." he said.
INEC continues to deny existence of server
The Independent National Electoral Commission (INEC) yesterday insisted that the results of the 2019 general election were not transmitted electronically to its server, stressing that the commission only experimented with the technology during some staggered elections held in 2018.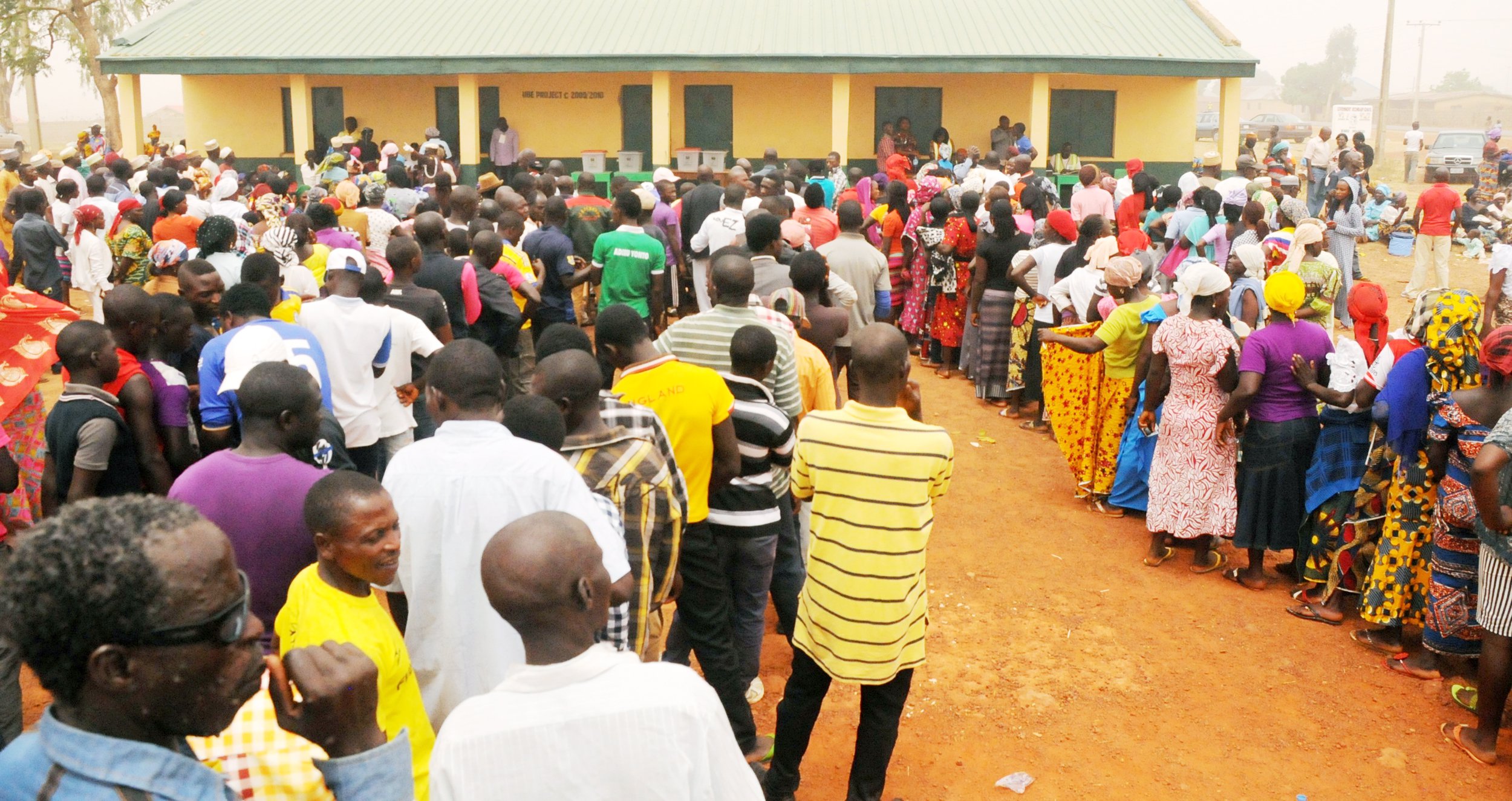 The commission said that the clarification was necessary because of rising controversy on the transmission of 2019 presidential election results from states to the INEC server.
Speaking during the post-election retreat organized by the commission for its staff and ad hoc staff engaged for the last general elections in Osun State, INEC National Commissioner, Mr. Solomon Soyebi, explained that many factors forced the commission to drop the idea of electronic transmission of the results to a central server.
Soyebi added that INEC experimented with electronic transmission of results during Anambra, Sokoto and Osun States' elections held before 2019 elections but the commission did not sustain the use of the technology during the 2019 general election.
He maintained that the late release of INEC's budget for the 2019 elections and controversy over the Electoral Act, among other reasons, forced the commission to jettison the idea of using the technology to transmit results to the central server.
He explained: "We piloted the use of transmission of election results electronically in Sokoto, in Anambra, even in Osun. What happened was that we were trying to pilot to see the desirability of such technology in our electoral process.
"First, our budget came out very late; there was also issue (with) the Electoral Act. For these and some other reasons, the commission did not adopt that option. 2019 elections were conducted according to law.
"We used the Constitution of the Federal Republic; we used the Electoral Act and our guidelines for 2019 elections. If you look at the three instruments carefully, the issue of the server was not highlighted.
"Once in a while, you will see an experiment going on but we have to pilot it before we will deploy wholesale for election.