Rotimi Amaechi seeks forgiveness from people of Rivers State
A former Governor of Rivers State and current Minister of Transportation, Rotimi Amaechi, has said that himself and other political leaders must asked God and the people of the state for forgiveness for things left undone and for the pain and anguish the people have "brazenly suffered."
According to the Minister, the state, known as the Treasure Based of the Nation, is now almost always in the news for the wrong reasons.
He stated this on Sunday in his Easter message to Nigerians and Rivers people.
He urged Rivers people and other Nigerians to have hope and a renewed commitment to wait till the resurrection morning.
Amaechi said, "No doubt, our state has endured a tortuous political season, which saw political parties jostle and cajole Rivers people to make choices.
"Our state, which was known and respected as the Treasure Base of the Nation, is now almost always in the news for the wrong reasons. This is not the Rivers State of our dreams.
"We must find our way back to the path of a glorious future. I am one of you, therefore, as your father, son and brother, I beseech you to be of good courage and join hands to build and restore the glory of our state.
"For us as Rivers people, this is a moment for sober reflection and forgiveness.
"I will not hesitate to implore that we all ask God for forgiveness and mercy for all the things done or left undone and from the citizens for the pain and anguish that they have brazenly suffered, which most times are unreported.
"The persistence of gang violence, kidnappings and killings in parts of the state has dealt a telling blow on the psyche of the people. People no longer feel safe or sleep with their two eyes closed."
Supreme court dismisses Atiku server suit
The Supreme Court on Tuesday dismissed the appeal by the presidential candidate of the Peoples Democratic Party (PDP) in the February 23 election, Atiku Abubakar, seeking to Inspect the central server of the Independent National Electoral Commission (INEC) for lacking in merit.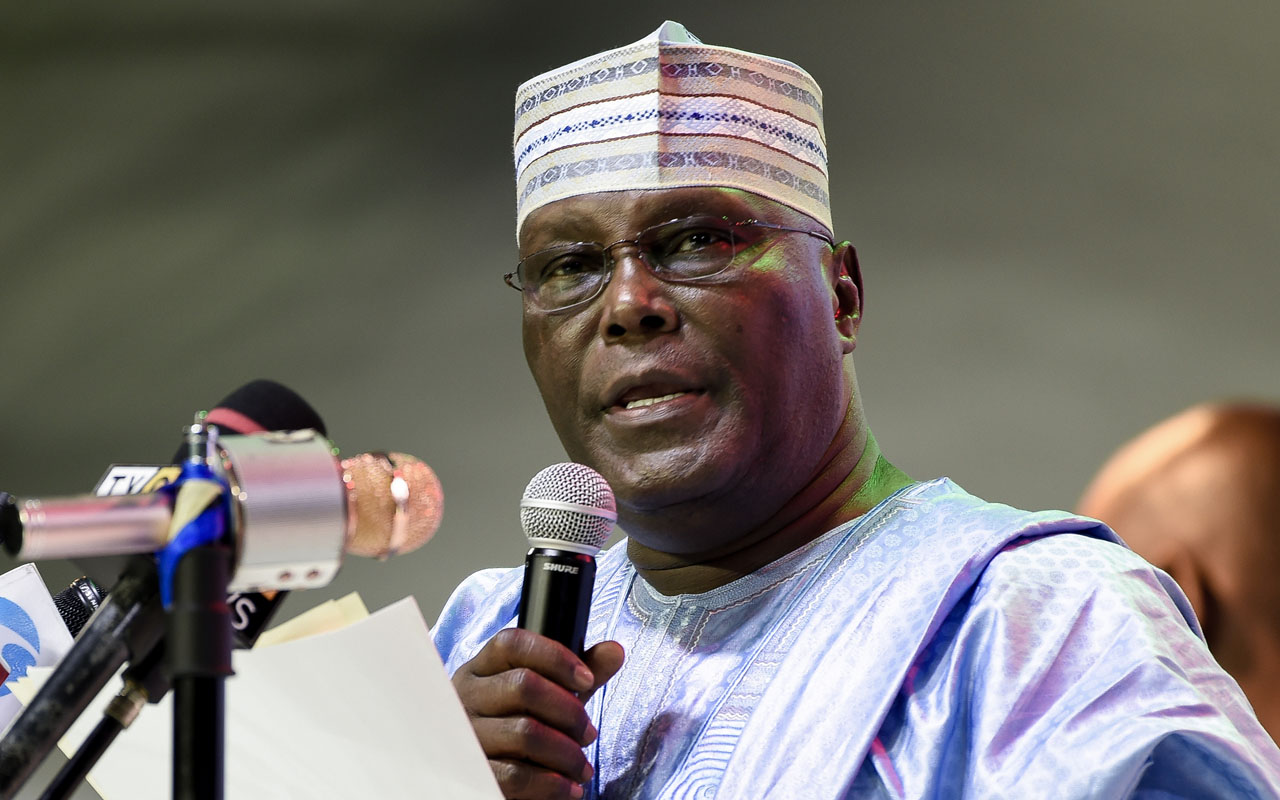 The apex court held that the request lacked merit because it was brought by Atiku after the parties had joined issues on the existence or otherwise of the server.
According to the unanimous judgment delivered by Justice Chima Nweze, the Presidential Election Petition Tribunal was in order in refusing to grant Atiku's request at the time it was made so as not to prejudice other parties in the matter.
In addition, the apex court held that the appeal lacked merit because the appellants failed to prove how the decision of the tribunal was unfair to them.
Justice Nweze said a party can only complain of the lack of fair hearing when discretion of court was wrongly or arbitrarily used by the court, adding that in this instant case the tribunal used its discretion judicially and judiciously.
"I see no reason to depart from the decision of the lower court, the appeal is lacking in merit and is hereby dismissed," the judge held.