Emir of Kano in fresh corruption probe
Kano state Public Complaints and Anti-Corruption Commission has opened a fresh probe on the alleged financial Mismanagement in Kano Emirate Council under the watch of Emir of Kano, Muhammad Sanusi 11. Already, the Commission has invited two uncles and brother of the Emir to appear before it on Thursday.
The accountant in the Kano Emirate Council will also be a guest to the Commission.
They are to answer questions on what they know over alleged financial scandal rocking the Kano Emirate Council.
Those invited by the Kano anti-graft Commission include Emir Sanusi's two uncles, Isa Sanusi Bayero and Mannir Sanusi Bayero, who is Chief of Staff of the Emirate Council.
Falak Kano and Emir Sanusi's brother, Mujitaba, who is also the Accountant of the Council, Muhammad Sani Kwaru, was also invited to give explanations to the Kano Anti-graft agency.
A letter sent to all the invitees stated this:"the allegation violates Section 26 of the Commission's Enabling Law, in the management of Kano State Emirate Council funds. Covering the period of 2013 to 2017."
It could be recalled that similar allegations of financial misappropriation have been leveled against Kano Emirate Council under Emir Sanusi's watch.
A top-notch in the Emirate Council expressed worries over the whole scandal, saying, "this is not fair to the image of the revered Emirate Council.
"If this allegation of financial impropriety turns out to be true, after the application of the Commission's enabling law followed by another legal battle, the Kano Emir could be a proverbial golden fish."
Supreme court dismisses Atiku server suit
The Supreme Court on Tuesday dismissed the appeal by the presidential candidate of the Peoples Democratic Party (PDP) in the February 23 election, Atiku Abubakar, seeking to Inspect the central server of the Independent National Electoral Commission (INEC) for lacking in merit.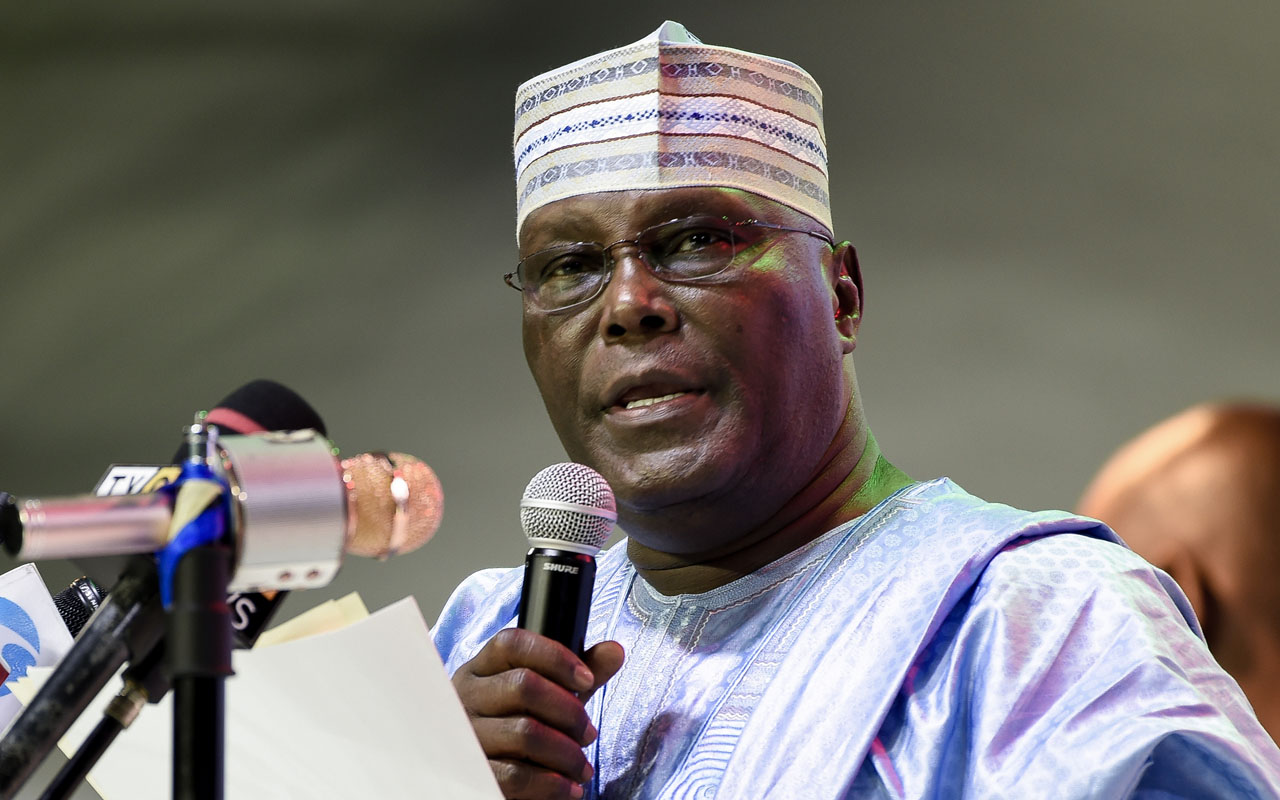 The apex court held that the request lacked merit because it was brought by Atiku after the parties had joined issues on the existence or otherwise of the server.
According to the unanimous judgment delivered by Justice Chima Nweze, the Presidential Election Petition Tribunal was in order in refusing to grant Atiku's request at the time it was made so as not to prejudice other parties in the matter.
In addition, the apex court held that the appeal lacked merit because the appellants failed to prove how the decision of the tribunal was unfair to them.
Justice Nweze said a party can only complain of the lack of fair hearing when discretion of court was wrongly or arbitrarily used by the court, adding that in this instant case the tribunal used its discretion judicially and judiciously.
"I see no reason to depart from the decision of the lower court, the appeal is lacking in merit and is hereby dismissed," the judge held.