Lagos state Governor Akinwunmi Ambode seems to have learnt a lot from his failed attempt to pick the All Progressives Congress (APC) ticket for a second tenure.
The governor, who spoke to State House correspondents yesterday after meeting with President Muhammadu Buhari, said he used to see himself as a technocrat, but the time he spent in office has changed his perception.
Ambode said: "You see, every politician learns every day. The fact remains that I came in as a technocrat. So, I use to call myself a techno-politician, but I think I am wiser now. I am more of a politician than a technocrat."
On his visit to Villa, Ambode said it was just to say thank you to the President for his visit Lagos, where he (Buhari) inaugurated some projects.
On what he would want to be remembered for after leaving office, he said: "Well, in another 16 days or so we will be leaving office, but what is important is that I was able to have that opportunity to be elected as Lagos State governor and to touch humanity in a way that I deem it fit.
"We did our best and most importantly the projects we did were people-friendly and people-centred. I just think a lot more people have enjoyed the benefits and dividends of democracy than we actually met it. And that gives me joy that we were able to touch lives.
"Wherever you find yourself, just make a positive difference to people and Nigerians. That is the whole essence of service. I'm grateful that I had that opportunity."
Supreme court dismisses Atiku server suit
The Supreme Court on Tuesday dismissed the appeal by the presidential candidate of the Peoples Democratic Party (PDP) in the February 23 election, Atiku Abubakar, seeking to Inspect the central server of the Independent National Electoral Commission (INEC) for lacking in merit.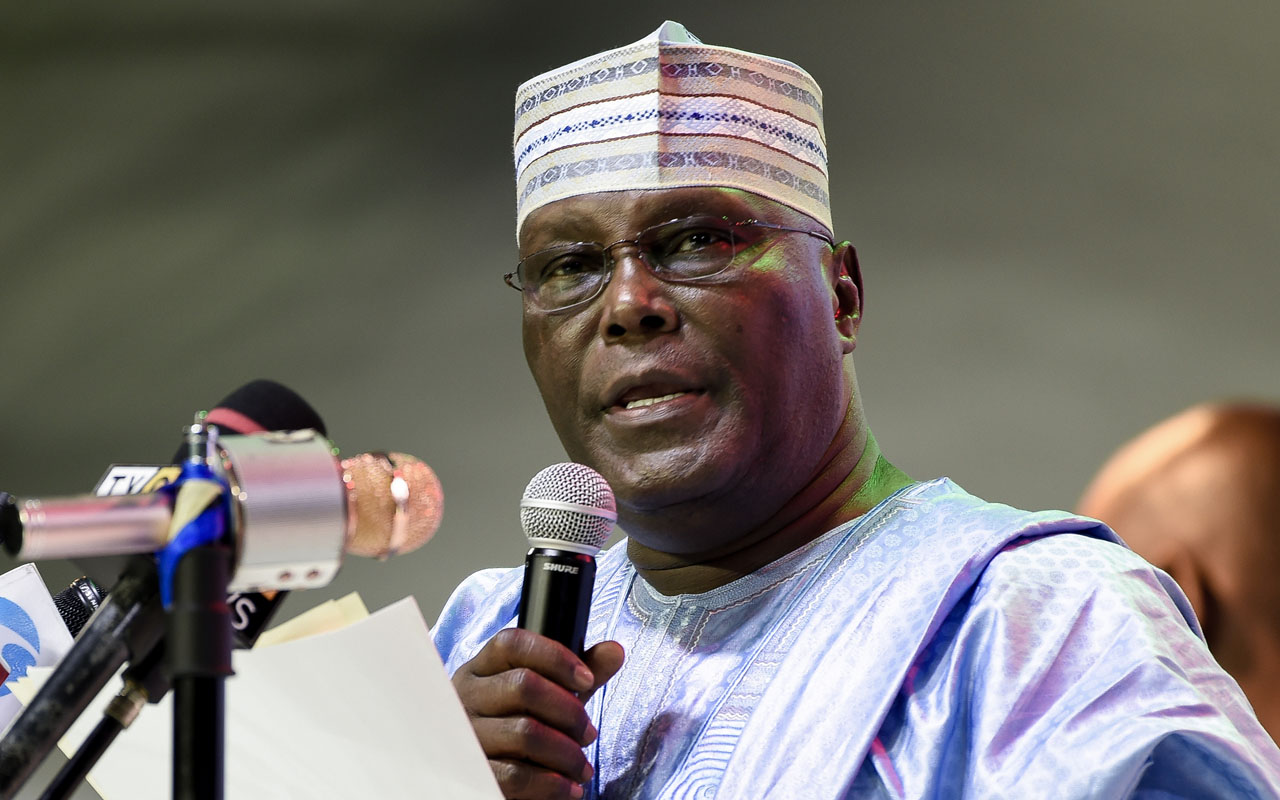 The apex court held that the request lacked merit because it was brought by Atiku after the parties had joined issues on the existence or otherwise of the server.
According to the unanimous judgment delivered by Justice Chima Nweze, the Presidential Election Petition Tribunal was in order in refusing to grant Atiku's request at the time it was made so as not to prejudice other parties in the matter.
In addition, the apex court held that the appeal lacked merit because the appellants failed to prove how the decision of the tribunal was unfair to them.
Justice Nweze said a party can only complain of the lack of fair hearing when discretion of court was wrongly or arbitrarily used by the court, adding that in this instant case the tribunal used its discretion judicially and judiciously.
"I see no reason to depart from the decision of the lower court, the appeal is lacking in merit and is hereby dismissed," the judge held.