Nigeria Set for Highest Oil Exports to Europe
Nigeria is set to export the highest volume of crude oil to Europe in June following production outages being experienced by producers in the UK's North Sea oilfields, according to oil traders.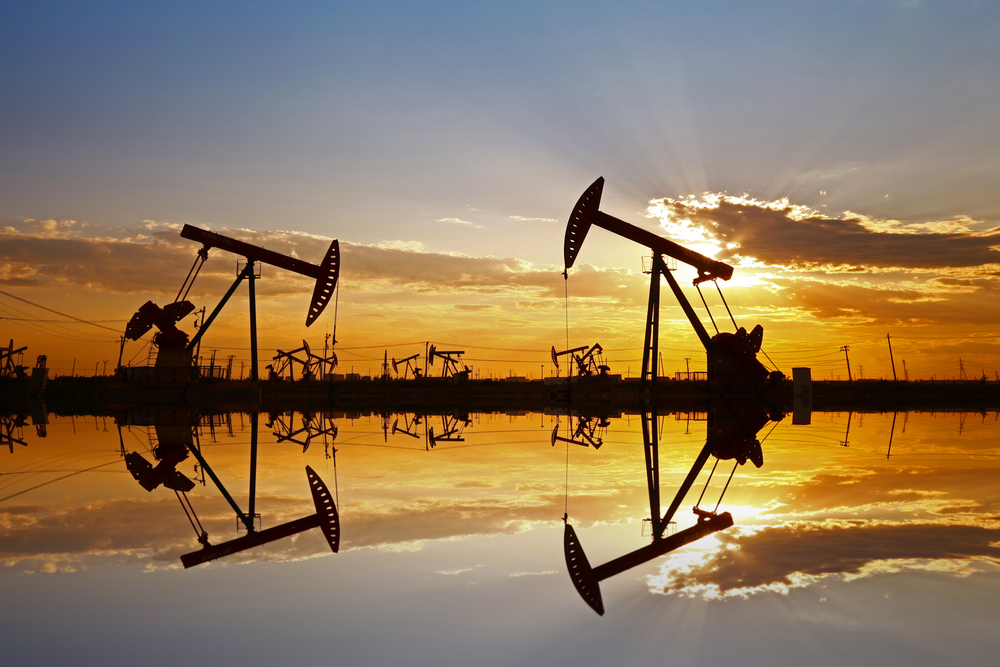 This is coming as the Organisation of Petroleum Exporting Countries (OPEC) is expected to roll over a deal on cutting crude supplies at a meeting next week and discuss deepening the production curbs that have been in place since January 1, 2019.
Reuters reported that Nigeria is set to export about 905,000 barrels per day (bpd) to the continent this month, the most since a roughly five-year high of about one million bpd in November 2018.
Nigeria's exports to Europe hit a five-year high of one million barrels per day in November 2018 but slumped to 677,000 – 700,000 barrels per day in the last seven months.
Norwegian and UK offshore fields in the North Sea normally provide a steady supply of lighter crude to refineries feeding northern Europe's major economies and are traditionally more competitive than Nigerian grades due to their proximity.
But planned maintenance on Norway's Ekofisk oilfields this month slashed exports to just one cargo from the usual 10-15.
Also, Flotta, another of the 12 North Sea fields, was said to be closed for repairs over two weeks in late May.
Supply of the five North Sea crude grades that underpin the dated Nigeria's Brent benchmark is set to fall to around 720,000 bpd in June, from 948,000 bpd the month before.
The contamination of a pipeline carrying Russian Urals crude in April interrupted flows to central and eastern Europe for a month and left stocks in need of replenishment.
Higher volumes to Europe have provided an unexpected boon, with Nigerian exports to the United States on the wane for a decade due to increased US shale oil production, and demand relatively steady in Nigeria's key markets India and Indonesia.
"(Europe) always tends to act as the clearinghouse at a lower value than the East," one trader selling Nigerian crude said.
Though European gasoline margins have been middling and especially poor among southern European refiners, several factors may mesh in coming months to support Nigerian differentials, which stand near multi-year highs.
Traders said the possibility of a permanent shutdown to the fire-stricken Philadelphia Energy Solutions refinery in the city, though it was a consistent importer of Nigerian crude, would increase demand for gasoline refined in Europe.
Nigeria's Egina, heavy sweet crude from a new offshore field, has proved consistently popular among refiners in northwest Europe.
$1bn ECA Fund: We Paid $490m For Tukano Jets – Presidency
The Presidency on Sunday said that the opposition Peoples Democratic Party, PDP, was under socio-emotional distress by alleging that the $1 billion approved from the Excess Crude Account for security was used by the All Progressives Congress, APC, for the 2019 elections.
Senior Special Assistant to the President on Media and Publicity, Mallam Garba Shehu in a statement in Abuja on Sunday said that the government under the leadership of President Buharj made an advanced payment of $490million for a dozen Super Tukano fighter aircraft in a direct transaction with the American government.
The clarification was in reaction to a call on President Buhari to account for the $1billion drawn from the ECA.
Shehu who accused the PDP of profligacy while incharge of government at the centre, said the transaction was also on a no contractor and no commission basis.
According to the presidential spokesman, the balance of expenditure from the transaction currently stands at $880million.
He explained that "It's on record that the Buhari administration paid about USD 490 million for a dozen Super Tucano fighter aircraft in a direct, government-to-government (no Contractors or Commission Agents) transaction with government of the United State.
"Various other military procurements have been made. Balance of expenditure stands at about USD 880 million or so."
Garba however accused the PDP of spending Defence procurement funds on their failed 2015 political campaigns as proven in court.
He said "The PDP spent Defence procurement funds on their failed 2015 political campaigns as proven in court. That is not to say every succeeding government, more so one led by a Buhari will do the same."
"The PDP is under a socioemotional distress. They think that all governments in the world run on the basis of freewheeling looting as they did their own, " the presidential aide noted.