Buhari tasks security agencies
President Muhammadu Buhari on Thursday in Abuja called on security agencies in Africa, especially the intelligence community, to tighten the loop against illicit financial flows. He also attributed rising security challenges to sponsorship by those who profit from illegal financial activities.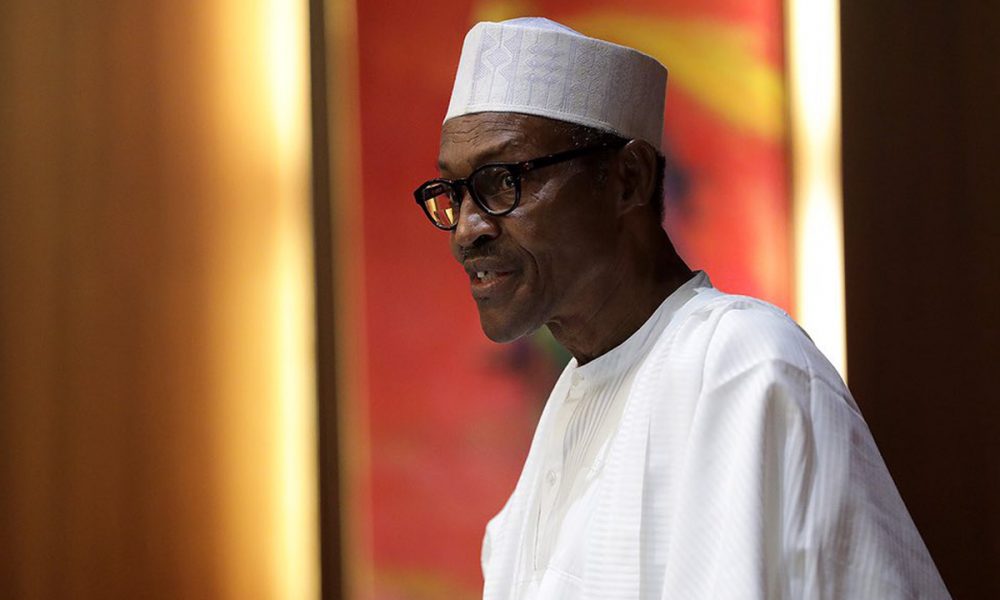 Buhari made the remark in a keynote address at the opening session of the 16th Conference of the Committee of Intelligence and Security Services of Africa (CISSA), in Abuja.
President Buhari, according to a statement by the Special Adviser on Media and publicity, Femi Adesina, said development and stability on the African continent had been undermined by illicit outflows estimated to be about 60 billion US dollars annually.
He said "Frankly, we may never know the true extent of the damage. Estimates, however, suggest that African countries lose over 60 billion US dollars annually due to illicit financial outflows, a staggering amount for a continent in dire need of development finance.
"Corroborating this figure, a United Nations Report on 'Illicit Financial Flows and the Problem of Net Resource Transfers from Africa: 1980-2009,' observed that during the period 1980 to 2009 between $1.2 trillion and $1.4 trillion was taken out of Africa. This figure is half of the current Gross Domestic Products of all the countries of Africa,'' he said.
President Buhari noted that the theme for the conference, "Illicit Financial Outflows from Africa and its impact on National Security and Development,'' was most timely, urging stakeholders from the intelligence community of the 52 African countries to create a template of risk factors and actionable strategies and give priority to examining the links between crime and instability on our continent.
The President also challenged the conference to put measures in place that will ensure terrorists and criminals were denied access to financial systems.
"Criminals and their collaborators cheat the system through various practices, including trade mispricing, trade mis-invoicing, tax abuse and evasion, as well as money laundering. Several unfair commercial agreements and illegal resource extraction by multinational companies, in cahoots with their local collaborators, also create routes for illicit financial outflows.
Enugu: Miyetti set to shut down market activities for two days
The Miyetti Allah Cattle Breeders Association of Nigeria (MACBAN) said on Saturday, August 10, it would shut down the livestock market in Enugu as a result of the need to boost security in the state.
MACBAN plans to do this in collaboration with the northern livestock and perishable goods market traders' union, according to a report by the News Agency of Nigeria (NAN). It was learnt that leaders of the groups spoke in Enugu at a joint news conference after their meeting where they reviewed the security situation in the state as it concerned their businesses.
Alhaji Gidado Siddiki, chairman of MACBAN in the south east, who read the joint resolution, said that they would embark on the sensitisation of all livestock and perishable goods markets necessitating their closure for two days.
"We want to tell our people that they should be mindful of what they do so that they do not allow criminal elements to penetrate their camps. Critics of insecurity in Nigeria are not patriotic – Buhari.
"In this connection, we are embarking on sensitisation tour of all livestock and perishable goods markets and every Fulani settlements in Enugu state between August 14 and August 15.
"We wish to state that during this sensitisation exercise all livestock and perishable goods markets will be closed down either in cattle markets, Fulani settlements or wherever they exist throughout Enugu state.," he said
Siddiki added that various security agencies including the police, DSS, military and civil defence, would provide the groups with adequate protection during the statewide sensitisation. He said the groups regretted the unfortunate incident that led to the death of Reverend Father Paul Offu of 'St James The Greater' parish, Ugbawka. He enjoined the family of the deceased and the people of the state to mourn with fortitude.
"In appreciation of the good gesture, which Enugu state government and people have extended to us, we are prepared to join hands with the police, military and other security agencies in ensuring maximum security in our neighbourhood.
"We, therefore, appreciate Enugu state government for the peace that prevails in the state which has helped us in our business and the peaceful co-existence we have enjoyed over the years,'' he added.