Abia state governor debunks being sick
The governor of Abia State, Dr. Okezie Ikpeazu has debunked the news making rounds that he is sick and incapable of performing his official duties.
In a statement issued by his Chief Press Secretary, Mr. Onyebuchi Ememanka, Ikpeazu said that he is hale and hearty, and discharging the duties of the office of Governor of Abia State with zeal, zest, and passion, as he has done since 2015.
According to Ememanka, Ikpeazu had a busy schedule on Friday attending to a long line of official visitors who came to Government House Umuahia.
"Those carrying the rumor that the Governor is sick and bedridden are political fifth columnists and agents of destabilization whose stock in trade is to spin rumor mills and trade on falsehood.
"The unfortunate news they have been spreading exist only in their disjointed imaginations.
"The good people of Abia State are advised to completely disregard these agents of confusion and their evil machinations.
"Your Governor is in a perfect state of health and is prepared to challenge any of those spreading the rumor to a game of soccer," the statement concluded
Supreme court dismisses Atiku server suit
The Supreme Court on Tuesday dismissed the appeal by the presidential candidate of the Peoples Democratic Party (PDP) in the February 23 election, Atiku Abubakar, seeking to Inspect the central server of the Independent National Electoral Commission (INEC) for lacking in merit.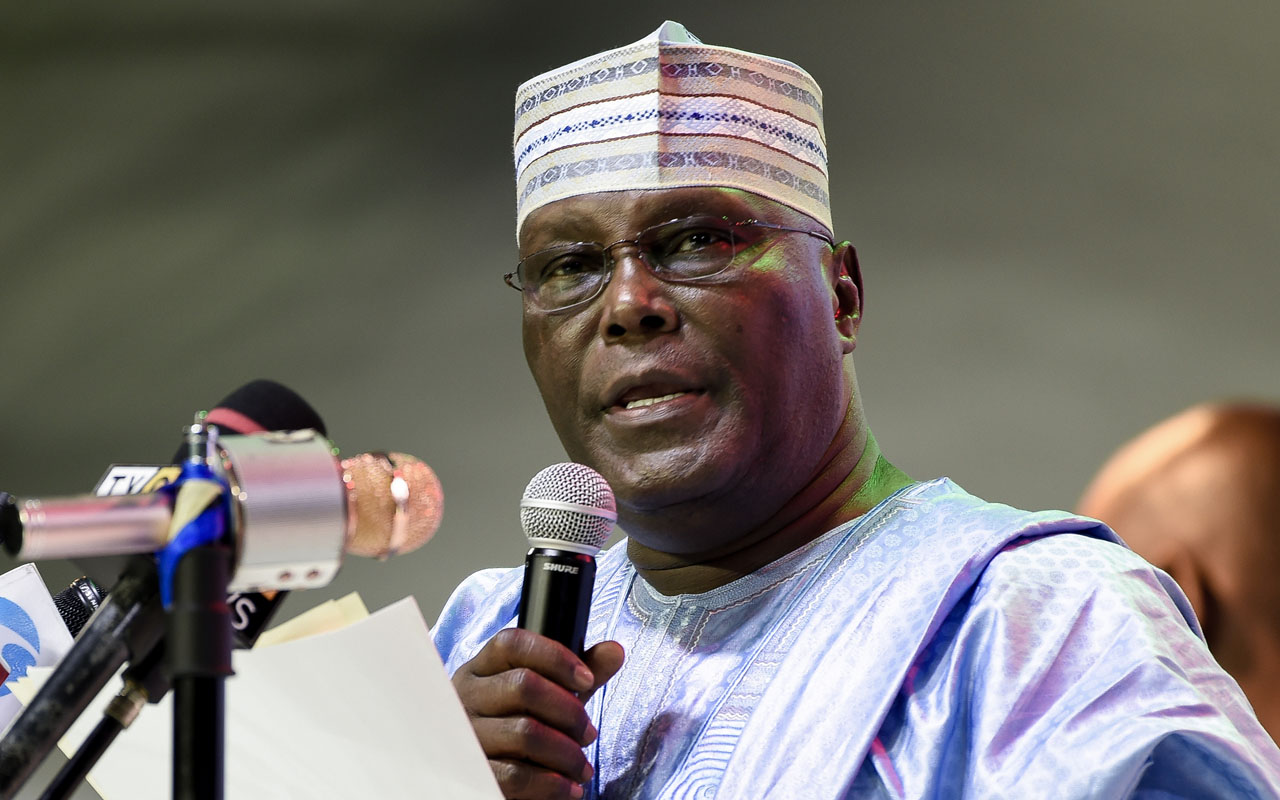 The apex court held that the request lacked merit because it was brought by Atiku after the parties had joined issues on the existence or otherwise of the server.
According to the unanimous judgment delivered by Justice Chima Nweze, the Presidential Election Petition Tribunal was in order in refusing to grant Atiku's request at the time it was made so as not to prejudice other parties in the matter.
In addition, the apex court held that the appeal lacked merit because the appellants failed to prove how the decision of the tribunal was unfair to them.
Justice Nweze said a party can only complain of the lack of fair hearing when discretion of court was wrongly or arbitrarily used by the court, adding that in this instant case the tribunal used its discretion judicially and judiciously.
"I see no reason to depart from the decision of the lower court, the appeal is lacking in merit and is hereby dismissed," the judge held.