APC: Oshiomole speaks on shutting Saraki, allies out of kwara
The National Chairman of the All Progressives Congress (APC), Adams Oshiomhole, on Monday, said the party under his leadership, had uprooted former Senate President, Bukola Saraki, and his cronies, politically, in Kwara.
He spoke after meeting President Muhammadu Buhari at the Presidential Villa in Abuja. He said: "Remember I was saying that Saraki must be removed, people would say how would I do it? I said okay if he resists removal then we would uproot.
"We went to Kwara, we did Otoge, we uprooted Saraki and you cannot commend me for this? You know who Saraki is? If you are talking of the most smartest political player, seasoned smart guy, he is.
"But for every smartness he has, I have a superior smartness. At the end of the day who won? As a senate president, we uprooted him as senator, we uprooted his nominee for governor and senators, we put our own.
"Today, he doesn't have one senator in Kwara, he doesn't have one House of Representatives in Kwara. Everything in Kwara is APC and you can't commend me for that? "If you don't, then I will be like lizard, I will praise myself," he added.
(NAN)
Supreme court dismisses Atiku server suit
The Supreme Court on Tuesday dismissed the appeal by the presidential candidate of the Peoples Democratic Party (PDP) in the February 23 election, Atiku Abubakar, seeking to Inspect the central server of the Independent National Electoral Commission (INEC) for lacking in merit.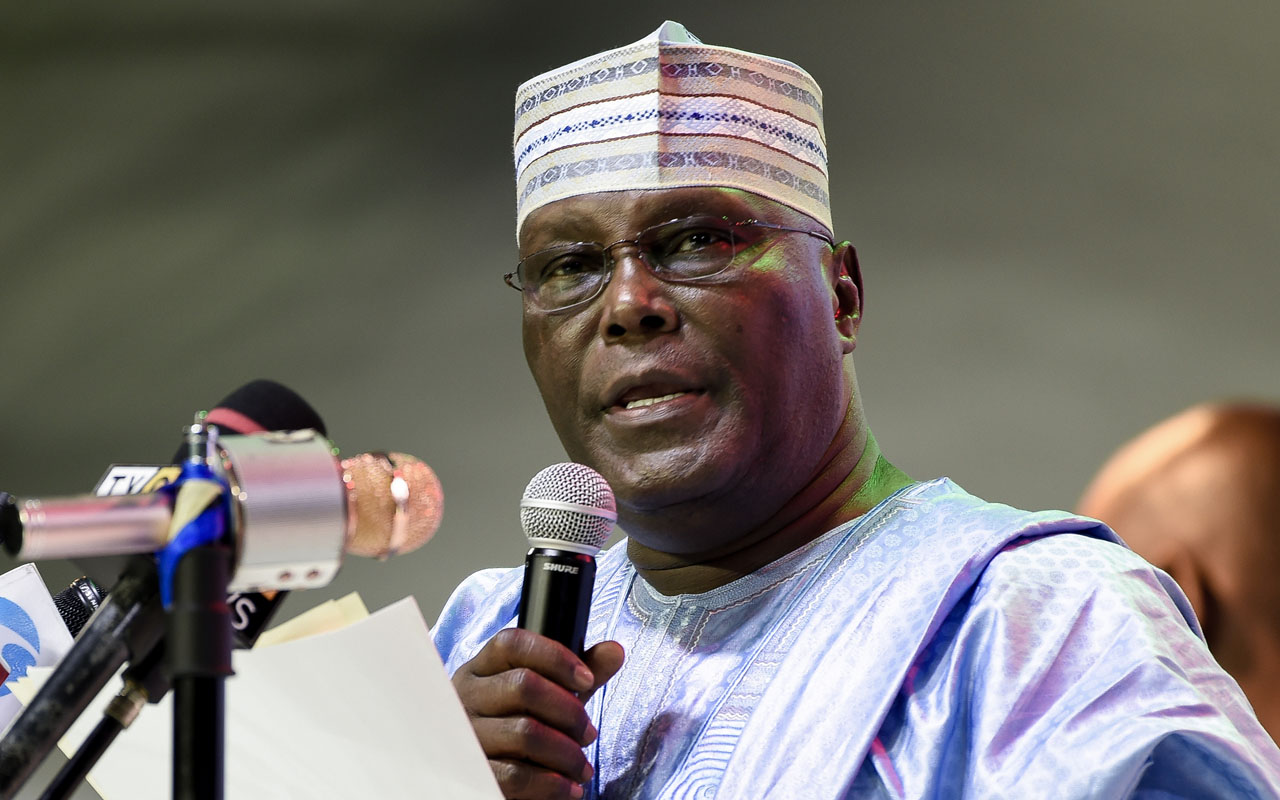 The apex court held that the request lacked merit because it was brought by Atiku after the parties had joined issues on the existence or otherwise of the server.
According to the unanimous judgment delivered by Justice Chima Nweze, the Presidential Election Petition Tribunal was in order in refusing to grant Atiku's request at the time it was made so as not to prejudice other parties in the matter.
In addition, the apex court held that the appeal lacked merit because the appellants failed to prove how the decision of the tribunal was unfair to them.
Justice Nweze said a party can only complain of the lack of fair hearing when discretion of court was wrongly or arbitrarily used by the court, adding that in this instant case the tribunal used its discretion judicially and judiciously.
"I see no reason to depart from the decision of the lower court, the appeal is lacking in merit and is hereby dismissed," the judge held.