President Buhari set to swear-in his ministers
President Muhammadu Buhari will on Wednesday, August 21 swear in his ministers, a statement from the Office of Secretary to the Government of the Federation has said.
This is even as the president shifted the 2-day induction retreat from August 15 and 16 to August 19 and 20.
The Permanent Secretary, Cabinet Affairs Office (CAO), OSGF, Mr. Babatunde Lawal, said in the statement that the retreat would hold at the State House Conference Centre, Presidential Villa, Abuja.
"The swearing-in of all ministers-designate by the President shall hold Wednesday 21st August, 2019 11:00am (at) Federal Executive Council Chambers Presidential Villa Abuja," Lawal quoted the Secretary to the Government of the Federation (SGF), Mr. Boss Gida Mustapha, as saying.
The SGF invited all ministers-designate, Head of the Civil Service of the Federation (HoCSF), federal permanent secretaries and top government functionaries to the two-day retreat to be presided over by President Buhari.
"The objectives of the retreat include build a strong platform for synergy and teamwork; sensitize appointees on the status of the implementation of policies, programmes and projects of government from 2015-date; acquaint the appointees with the roadmap for delivery of government's priorities and next level agenda (2019-2023); and deepen the understanding of participants on best practices in conducting government business.
14 of the 43 ministers-designate served as ministers in the President's first term in office.
Supreme court dismisses Atiku server suit
The Supreme Court on Tuesday dismissed the appeal by the presidential candidate of the Peoples Democratic Party (PDP) in the February 23 election, Atiku Abubakar, seeking to Inspect the central server of the Independent National Electoral Commission (INEC) for lacking in merit.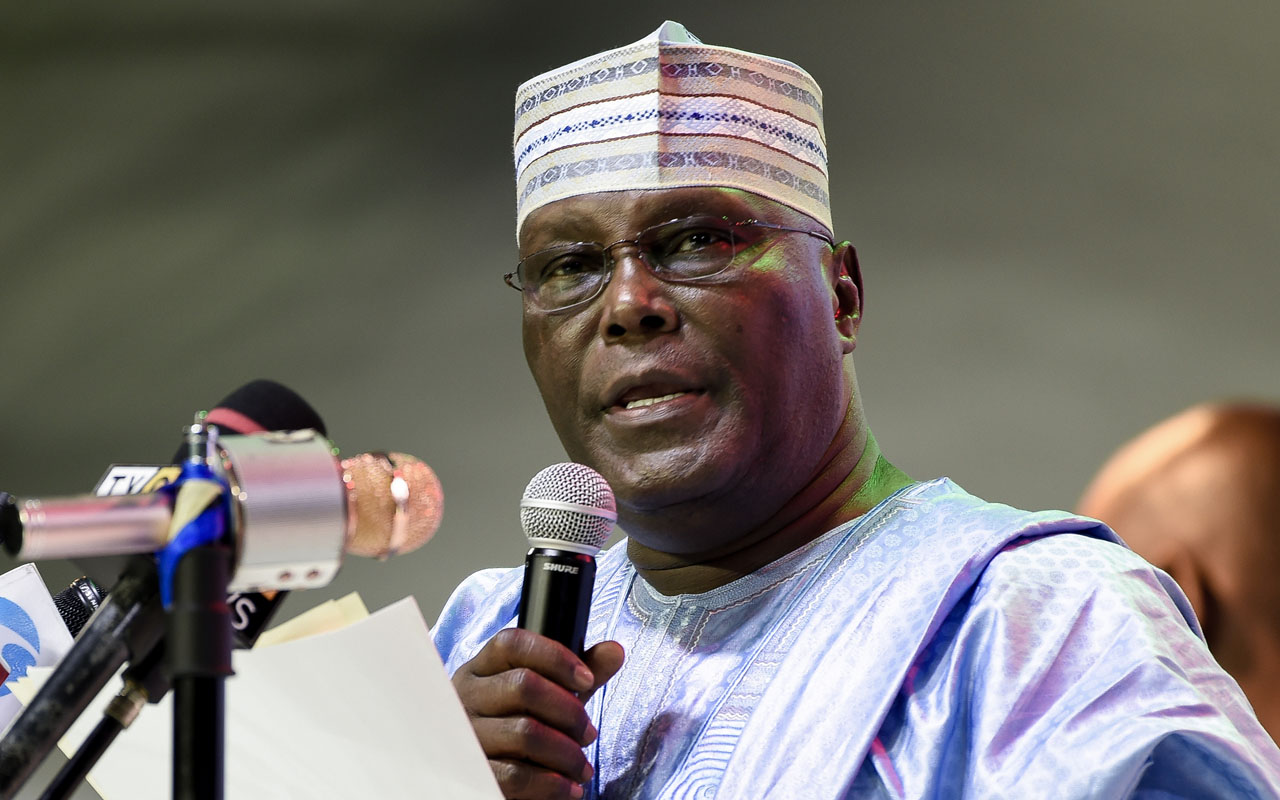 The apex court held that the request lacked merit because it was brought by Atiku after the parties had joined issues on the existence or otherwise of the server.
According to the unanimous judgment delivered by Justice Chima Nweze, the Presidential Election Petition Tribunal was in order in refusing to grant Atiku's request at the time it was made so as not to prejudice other parties in the matter.
In addition, the apex court held that the appeal lacked merit because the appellants failed to prove how the decision of the tribunal was unfair to them.
Justice Nweze said a party can only complain of the lack of fair hearing when discretion of court was wrongly or arbitrarily used by the court, adding that in this instant case the tribunal used its discretion judicially and judiciously.
"I see no reason to depart from the decision of the lower court, the appeal is lacking in merit and is hereby dismissed," the judge held.